Your Complete Guide To the Adjustment of Status
What you need to know?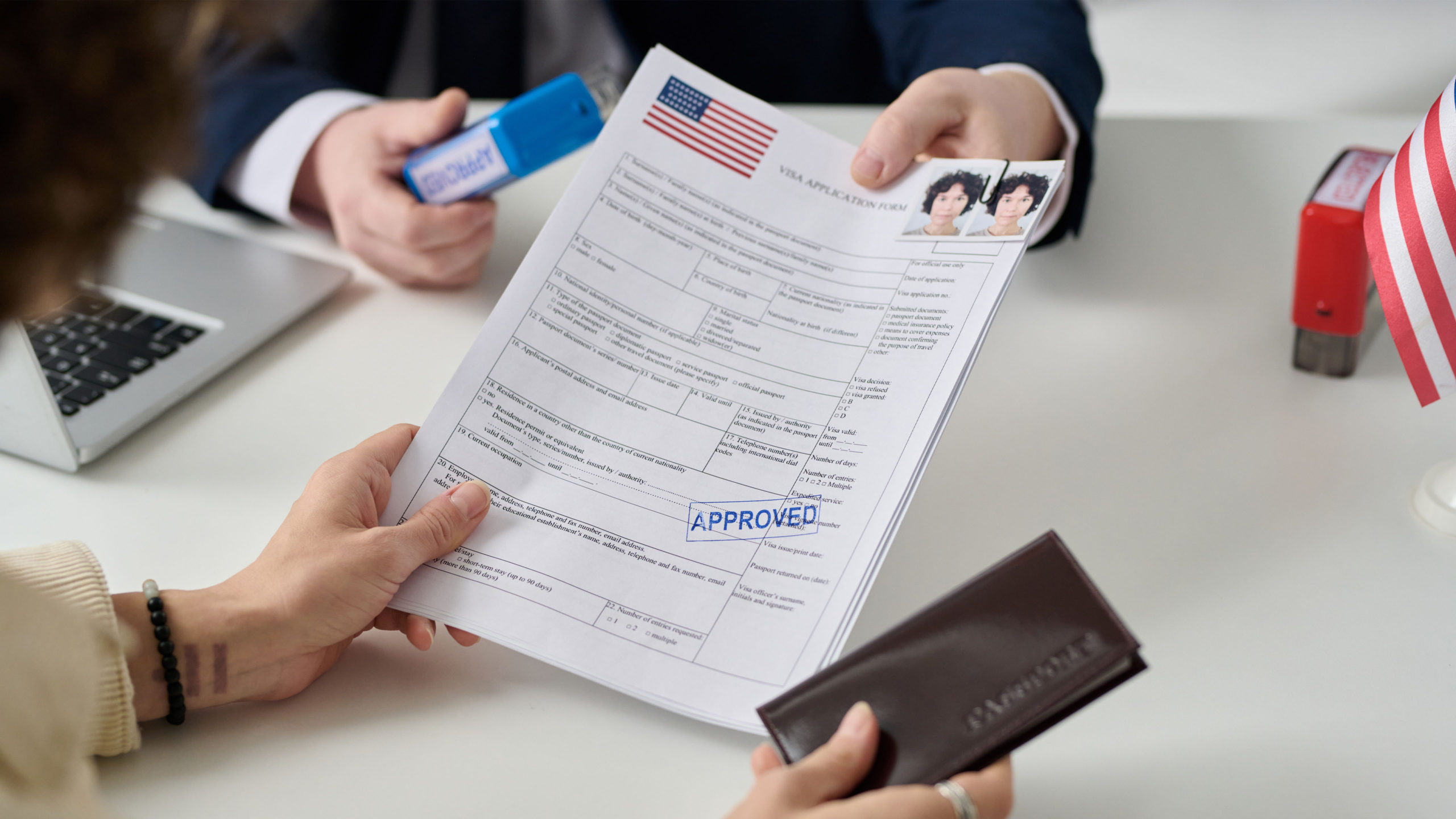 Some immigrants in the United States are eligible to stay in the country indefinitely by renewing their visas. Becoming a permanent resident of the United States allows people to stay in the country permanently without the need to file applications to extend their status as long as they abide by the law. Green cards are issued in ten-year increments. A green card can be renewed or the resident can opt to pursue United States citizenship during that time. If you're in the United States, here's what you should know about successfully applying for adjustment of status.
What Does It Mean To Adjust Status?
Adjustment of status is the process of changing your immigration status from holding a temporary visa or no status to becoming a lawful permanent resident of the United States. 
After an adjustment of status, you'll receive a green card and be a permanent resident of the United States. Permanent residents can often stay in the United States for up to ten years before they need to renew their green cards.
What Are the Steps for Adjustment of Status?
Filing for an adjustment of status as a foreign national can be slightly more complicated than filing for a visa. You need to determine your eligibility before you file. 
You'll submit an application, attend a biometrics appointment, provide USCIS with the documents, attend an interview, and wait to hear back from them about your status as an immigrant.
Determine Green Card Eligibility 
You must be within a recognized eligibility category to obtain a green card. USCIS lists many categories for green card eligibility, including:
Relatives of U.S. citizens (including spouses, children, parents, and siblings)
Relatives of lawful permanent residents (including spouses, children under the age of 21, and unmarried children over the age of 21)
Fiancé's who entered the U.S. with a K-1 visa and married the United States citizen petitioner
Sponsorship by an employer or employment-based immigration opportunity
Investment in a business in an eligible area of the United States
Special immigrant status (including special juvenile immigrants, religious workers, victims of abuse, or employees of an international organization)
If you've been granted refugee status or asylee status in the United States
If you were a victim of a crime, abuse, or human trafficking
People selected through a diversity immigration lottery
If you have been living in the United States since before the year 1972 without permanent resident status or as an undocumented immigrant
There are also special programs for skilled or in-demand workers that can simplify the green card process. 
If there is a shortage of workers in your field or if you have exceptional ability and experience in your profession, you may be able to obtain permanent resident status based on your qualifications. If you can find a relevant job offer in the United States, your employer can help you secure a green card and employment through these programs.
You can only receive a green card if you fall into one of these categories. The U.S. does not allow people without recognized ties to the United States to become permanent residents. 
File an Immigrant Petition
If your green card eligibility comes from a family member who is a U.S. citizen or permanent resident, they will file a petition on your behalf. If your eligibility comes from your employer, they will will file a petition on your behalf.
The person who files the petition is usually responsible for the cost of filing the petition. If your employer files the petition, they are required to pay certain fees related to the process.
If your eligibility comes from a different source, such as diversity lottery selection or a grant of asylum, you do not need to file an immigrant petition. If you aren't currently in the United States on a valid visa, you may be required to return to your home country and pursue an immigrant visa through your local U.S. embassy or U.S. consulate. 
Gather important documents, like your passport, birth certificate, or marriage certificate. You may need to submit them with your petition. You or your petitioner may also have to pay a filing fee.
If you're found to be ineligible to adjust status in the United States, your request will be denied and you may face removal proceedings. Be careful about applying for a green card or filing a petition with USCIS if you do not have proper documentation or if you have overstayed your authorized stay in the United States
There are some exceptions. Exceptions are made for people and children who were abandoned in the United States under abusive or dangerous circumstances, like abandoned juveniles and victims of trafficking or violence. There are also exceptions for immediate relatives of U.S. citizens. 
Check Your Visa Eligibility
If you're in the United States on a non-immigrant visa, like a tourist visa or a temporary business visa, you need to go home when your authorized period of stay expires. Immigration isn't an option for any type of visa issued for a temporary trip. 
Visas that begin as nonimmigrant visas can sometimes be used to file for an adjustment of status, especially if your visa came with special terms or conditions. Some nonimmigrant visas, like K1 fiancé visas, can be used to file for an adjustment of status after your marriage paperwork is officially filed.
Application Support Center Appointment
You'll have to attend a mandatory application support center appointment when you file for a green card. This is also called a biometrics appointment. USCIS describes the process as submitting your biometrics to special machinery designed to collect them. The process is not nearly as intimidating as it sounds.
The person assisting you at your appointment will verify basic things about you, like your height and eye color. They'll take a few pictures of you and record your fingerprints. It's a very simple and painless process. Most people are done with their appointment in as little as 15 minutes.
Your green card application process will include a fee of $85 for your biometrics appointment. You don't need to pay at the appointment because the costs are already covered.
Green Card Interview
Your green card interview is one of the most important parts of the process of obtaining a green card. It can take 12 months or more from the date you filed your adjustment of status application to be scheduled for an interview.
When you receive the information about your interview appointment, you'll be told where to go, when to be there, and who and what you should bring with you. 
You are allowed to bring an interpreter if you aren't comfortable speaking or understanding English. You are always allowed to bring an immigration attorney, and they can be present for all parts of your interview. If you're married to a U.S. citizen or lawful permanent resident, they will likely need to accompany you to your interview.
The interviewer will ask you questions to verify the information you provided during the application process. If your green card is marriage related, they will attempt to verify the legitimacy of your relationship. This helps USCIS to prevent marriage fraud or sham marriages for green cards. Your U.S.-citizen or green card holder spouse may be interviewed separately. 
Present Additional Evidence, If Necessary
In most cases, immigration officials working for USCIS will have all the information they need between the documents you submitted with your application and the discussions you had during your interview. 
Sometimes, USCIS will need more information to verify the information you've given them. You may need to present supporting documents that you weren't originally asked for during your application processes, such as an affidavit of support or relevant travel documents.
If immigration officials believe there is something suspicious about your request for a green card, you may undergo a second interview. This is most common when immigration officials have questions about the legitimacy of your marriage.
If you were asked to provide more information or attend a second interview, you'll receive a decision after completing this part of the process.
Check on Case Status and Visa Availability
Almost everyone with a pending green card case will be able to check the status of their adjustment application online until processing is complete. If you have an account with USCIS, you can use the login portal to track your information as it's processed by USCIS. You can also call USCIS's customer service number to check your case status by phone.
USCIS will contact you by traditional mail or email when they've decided on your case. Make sure USCIS has your current mailing and email address on file. They will send you an approval notice or notice of decision after they are finished reviewing your case.
When checking your status online, you may see "Card Production Ordered" or "New Card Produced," which means they've approved your application and are generating your green card. 
Receive Your Green Card
If approved, you'll receive your green card in the mail. When you get your green card, you should ensure all the information on it is accurate. Your green card has to have all of the correct information on it. 
If you notice an error, like a misspelled name, you must let USCIS know as soon as possible. If the error is their fault, they'll fix it for free. If the error could be considered your fault, you'll need to pay a fee to replace your green card.
If you currently have a social security card based upon work authorization or don't have a social security card, you can contact the social security office. They will issue you a card or replace a "DHS AUTHORIZATION" marked card with a standard social security card. 
As a green card holder, you will no longer need an employment authorization document to work in the United States. 
What Happens If You're Denied Your Green Card
If you're denied a green card, you may be able to appeal the decision. You have 30 days (33 days when the decision is mailed) from the date of your denial to file a motion or an appeal with USCIS. This process is very complicated and can be lengthy. Your best chance for success is to hire a knowledgeable immigration attorney who is familiar with the appeals process.
If you're believed to have committed fraud in an effort to obtain your green card, an appeal is very unlikely. If you went about the process honestly and you were still denied, there's a chance that an appeal can cause USCIS to change its decision. 
There are several ways to pursue an appeal or ask for reconsideration. The method you choose must be the most suited for your case. An immigration lawyer will be able to explain your options to you after reviewing the details of your case and the circumstances of your denial. 
Get Help With Adjustment of Status
Becoming a permanent resident of the United States is rewarding, but it can be complicated. Any errors you make or incomplete information you submit can lengthen the process. 
When you work with an immigration attorney from a reliable immigration law firm, you'll increase your chances of successfully filing for adjustment of status on your first attempt. The process may move faster without delays that can occur as a result of paperwork errors.
Cohen, Tucker & Ades can help you with your immigration case. Suppose you need a compassionate lawyer to help you begin the adjustment of status process or to begin an appeal for a green card denial. In that case, our detail-oriented team is always available to help. 
Contact us if you need assistance. We'll review your case and advise you of your best options for moving forward. 
Sources:
Green Card Eligibility Categories | U.S. Citizenship and Immigration Services
Eligibility Requirements for Immigrant and Nonimmigrant Visas | U.S. Customs and Border