Your Complete Guide To Marriage Green Cards in the U.S.
An Overview of the Options Available for Spouses and Fiancés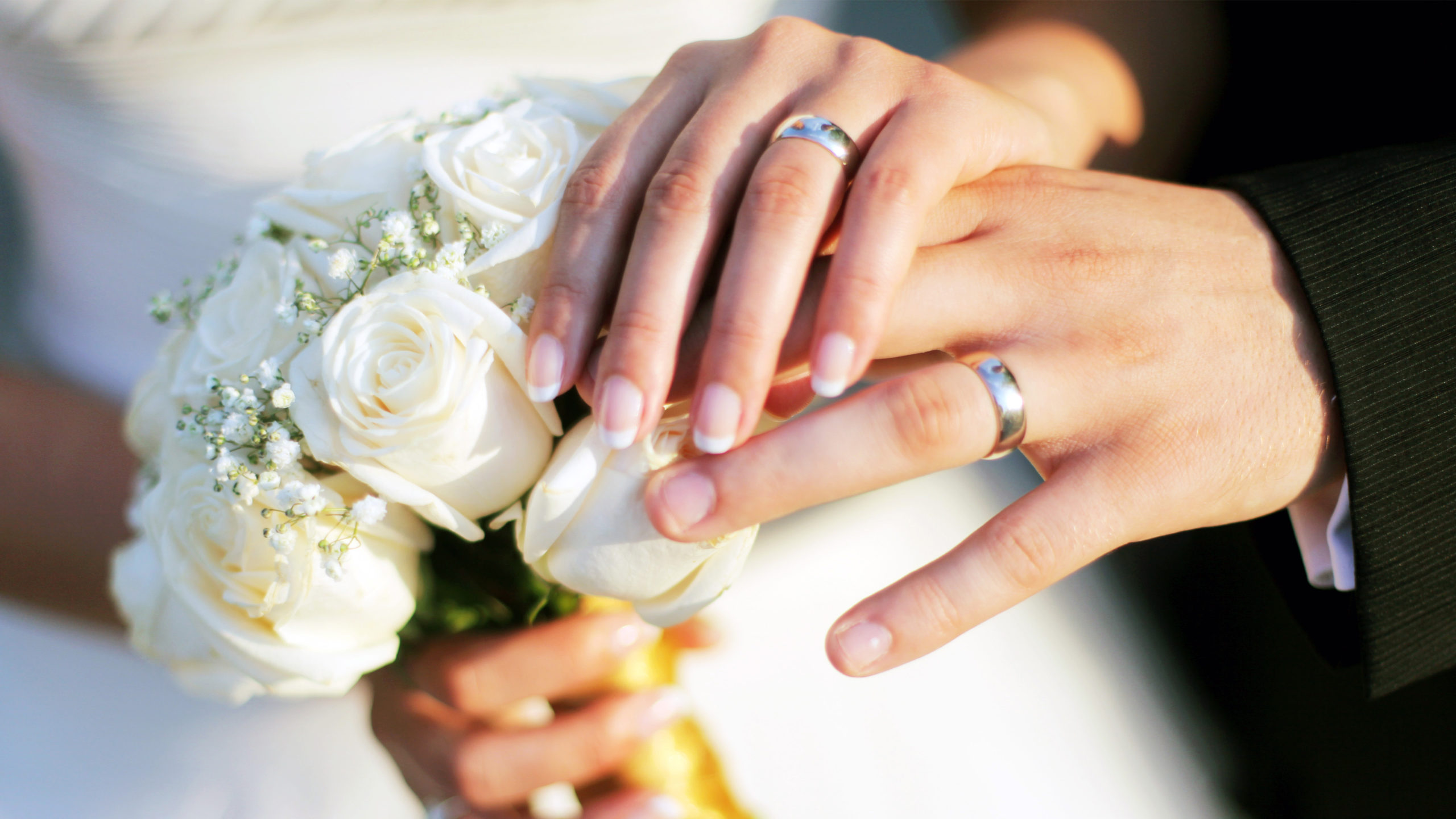 When you are a U.S. citizen and love someone who lives in another country, you don't want to let borders separate you. The U.S. Government recognizes that love isn't limited by geography; they also realize that families are better together. If someone you love has family members they've left behind in another country, you may also have the opportunity to unify that family within the United States. 
It Starts With Honest Intention
You cannot marry (or say that you intend to marry) someone for the sole purpose of getting them a green card or granting them United States citizenship and other immigration benefits. Immigration law is wise to green card marriage schemes. They go the extra mile to be certain that the people applying for marriage-related green cards have a legitimate relationship and are not just trying to get the required documents for immigration purposes.
You'll be asked to provide thorough documentation of your relationship with a foreign national to an immigration officer. If the duration of the relationship is short or if the evidence of the relationship's legitimacy isn't convincing, the U.S. visa petition or application will be denied at or before the interview stage. 
If you want to help someone move to the United States and you don't have a legitimate romantic relationship with that person, you'll need to find another way to help them immigrate. 
How To Get a Green Card for Your Spouse (or Future Spouse)
There are a few ways to bring a spouse or future spouse to the United States, as detailed below.
Petitioning for Someone You Intend to Marry
If you're not currently married, you'll need to start the application process for a K-1 Visa. If approved, a K-1 Nonimmigrant Visa for Fiance will allow your fiance to enter the U.S. and remain in the United States for 90 days. During that period of time, you'll need to legally marry your fiance. Once married, your spouse will file a green card application with USCIS. 
If that person has a qualifying child, a K-2 visa can be sought for that child. It's best to file for a K-1 visa and a K-2 visa at the exact same time. This will increase the chances that the visas will be approved nearly simultaneously, making it easier for parents to travel with their kids. Parents must arrive before their K-2 visa holder children or at the same time.
Petitioning for Someone You've Already Married
You'll need official marriage documents from the government or relevant regulatory body of the country where you married your spouse to serve as proof of marriage. In addition, you'll need your birth certificate or U.S. passport to verify that you are a bona fide U.S. citizen or permanent resident card to show you are a green card holder. A Form I-130 also must be filled out during this process.
If your spouse has qualifying children, you can petition for an immigrant visa for their children. Do this at the same time you file for an immigrant visa for your spouse. 
Filing for an Adjustment of Status
Adjustment of Status is the official request to become a green card holder. It is used by individuals already in the U.S. You'll submit an application along with supporting evidence to U.S. Citizenship and Immigration Services to be issued a permanent resident card. This application can be filed after the Form I-130 has been approved or at the same time if an immigrant visa is immediately available.
If your spouse came to the United States on a K-1 visa, you can apply for adjustment of status as soon as your marriage certificate has been issued. Their children can file for adjustment of status at the same time.
Helping Your Spouse Become a Citizen
Spouses of United States citizens must hold a green card for at least three years before filing form N-400, Application for Naturalization. The Application for Naturalization will help your spouse begin the process of becoming a United States citizen. 
Your spouse will need to pass a test that includes comprehension of the English language and some basic questions about United States civics. The questions are posted online, and your spouse can brush up on civics and history before attending their interview.
If they pass their interview and their exams, they'll be invited to a naturalization ceremony. The naturalization ceremony is very similar to a college graduation. Everyone takes an oath and waits for their name to be called. They're presented with a naturalization certificate, and their status will be adjusted from permanent resident to citizen.
Can You Marry an Immigrant Who Is Already in the United States?
If you met your foreign significant other in the United States, marrying can seem like an easy way to achieve eligibility to stay together in the same country long-term. This idea will only work if your significant other entered the United States on a non-immigrant visa or were paroled into the U.S. You can marry someone and help them file for an adjustment of status if they aren't already a permanent resident.
If your significant other entered the country without a visa or being paroled, they'll need to return to their own country and apply for an immigrant visa through their country's U.S. embassy to gain entry into the country.

The biggest obstacle many people face in this situation is re-entry laws. If someone stays for more than six months without a visa, they're banned from re-entering the country. This ban can last anywhere from three to 10 years. It's a difficult situation to fix. This can prevent their visa from being approved. However, there is a waiver process. 
Immigrants who leave to return to their home country need to file Form I-601A with USCIS before they leave. The waiver is process complicated, and if not properly done, your future spouse will not be able to re-enter the country. If you and your future spouse are in this situation, you'll benefit from the help of a detail-oriented and compassionate lawyer. A knowledgeable lawyer will be able to help you navigate entry bans and explore your options.
Petitioning for Your Spouse's Family Members
Once you've become a permanent resident or a naturalized citizen of the United States, you have the ability to file immigration petitions for your immediate family. Permanent residents have a limited scope of who they can petition for entry into the U.S. Naturalized citizens are allowed to petition for more types of relatives.
Your spouse will need to use Form I-130, Petition for Alien Relative, to petition for their relatives to come to America. If and when the petition is approved, their relative will be able to apply for an immigrant visa or adjustment of status.
Petitioning for Family Members of Permanent Residents
Permanent residents can only petition for their spouses and unmarried children. If you became a permanent resident of the United States through marriage, your spouse is already here. If you applied for your unmarried children under the age of 21 (including children of previous marriages), your children are already here.
The only unique advantage permanent residents have is the ability to petition for unmarried children of any age. If you have an unmarried son or daughter older than the age of 21, you're allowed to petition for them.
Petitioning for Family Members of Naturalized Citizens
In addition to filing petitions for spouses and all unmarried children (including those over the age of 21), United States citizens can petition for more family members. As a naturalized citizen, you'll be able to petition for your parents, married sons and daughters, and siblings to come to the country. 
What Are the Requirements of an I-130 Petition?
An I-130 petition establishes a qualifying family relationship. You must establish you and the foreign national have a qualifying relationship. This is typically done through submitting birth certificates, marriage certificates, and other documentation to show relationship. 
What is an Affidavit of Support?
An affidavit of support is a document you file during the immigration process. When you petition for a relative to come from another country, you're also affirming that you intend to financially support them for a long time. You're responsible for all of that person's financial needs until they become a United States citizen, work for at least 10 years in the United States, leave the country permanently, or pass away. 
If you fail to fulfill your obligations as a sponsor and your relative applies for public aid programs (like food stamps) or acquires a debt (like a hospital bill), you are responsible for repaying the government and managing their debts. The government can pursue you and recollect any funding they spend in support of your relative.
The minimum income requirement to prove you're a suitable sponsor is 125% of the current poverty level. Realistically, it requires substantially more money to support another person. If your income alone isn't enough, you can choose a co-sponsor to share the responsibility with you. They'll fill out a form to supplement your form. If that still isn't enough, you can add one more sponsor to the petition. 
How Many I-130 Petitions Can You File?
There is no limit to the amount of I-130 petitions a permanent resident or citizen can file. You can file as many as you can afford to file. Just be mindful of the fact that USCIS will check to make sure your income (and the income of your co-sponsors) will be enough to support the people you wish to bring into the country. 
How Long Does it Take to Process an I-130 Petition?
I-130 petitions have one of the longest processing times. It can take up to a year to process an I-130 petition for a parent, spouse or a child under 21. Petitions for siblings and sons and daughters over 21 can take substantially longer: Wait times may be six to 10+ years depending on the backlog of I-130 petition cases. 
Is There Any Way To Speed Up the Process?
Most people aren't happy that it can take as long as ten years for their family members' visas to be approved. Unfortunately, I-130 petitions can almost never be expedited. However, if you're a permanent resident, you're allowed to travel outside of the United States for less than one year at a time, meaning you'll be able to visit your family as you wait for their visa approval. 
If you intend to travel outside of the United States for longer than a year, you'll need to apply for a travel permit before you leave. A travel permit will extend your stay outside of the country to a maximum of two years. 
If you need to visit your family or help to care for them, you're allowed to do so. If you can afford to take regular trips back home, you won't be jeopardizing your permanent resident status as long as you come back within the designated time period.
Advance Parole Travel Documents
If you need to travel outside of the United States before your green card has been approved, you can request something called an advance parole travel document. Advanced parole will allow you to leave the country before your status has been adjusted. 
Advance parole can be difficult to navigate. While the document is technically supposed to allow you to leave and re-enter the country, there still may be reasons why you can be stopped at the border and denied re-entry. If you need advance parole permission, it's best to speak with an immigration lawyer.
Are There Other Ways To Get Family Into the Country?
Non-immigrant visas can be issued for temporary visits if your family needs them. People in many countries are able to enter the United States as temporary visitors without a visa. 
Everyone needs a legitimate reason for an immigrant visa or conditional green card that will allow them into the country. Conditional visas can be granted for investors in United States businesses. Visas can be granted for specialized workers who can bring skills and innovation to American industry. 
If your relative is a doctor, a teacher, or another professional that the United States needs, they may be able to get an immigrant visa based on their career. 
An immigration attorney will be able to discuss your relative's case with you and inform you of any potential visas that are relevant to your situation. If there is an alternative, you'll be able to work together to find it. If there isn't, you'll just have to wait. 
How Do I Increase My Chances of Getting a Visa or Green Card Approved?
It can be difficult to get a visa or a green card approved on the first try. It's especially difficult when you're applying for a sponsorship visa, like the I-130 visa, because so much documentation is required. You have to be precise, and you need to provide as much information as possible to verify that you're able to take on the responsibility. In many cases, it's best to let an experienced immigration attorney walk you through the process.
An attorney can make sure all of your documents are filed the first time correctly. This can prevent delays in processing. It might even help reduce the risk that your visa will be denied. An immigration attorney will know exactly what your documents need to say and include to be properly considered. 
Cohen, Tucker & Ades has been helping couples and families live together in the United States for decades. We're passionate about immigration reform and driven to help people who want to live the American dream. If you need help with a fiance visa, a spousal visa, or a petition for your family through marriage, contact us today.
Sources:
Nonimmigrant Visa for a Fianc(é)e (K-1) | US Department of State | Bureau of Consular Affairs
Nonimmigrant Visa for a Spouse (K-3) | US Department of State | Bureau of Consular Affairs
Application for Naturalization | USCIS