How To Check Your Immigration Status?
It Is Important to Know Where To Check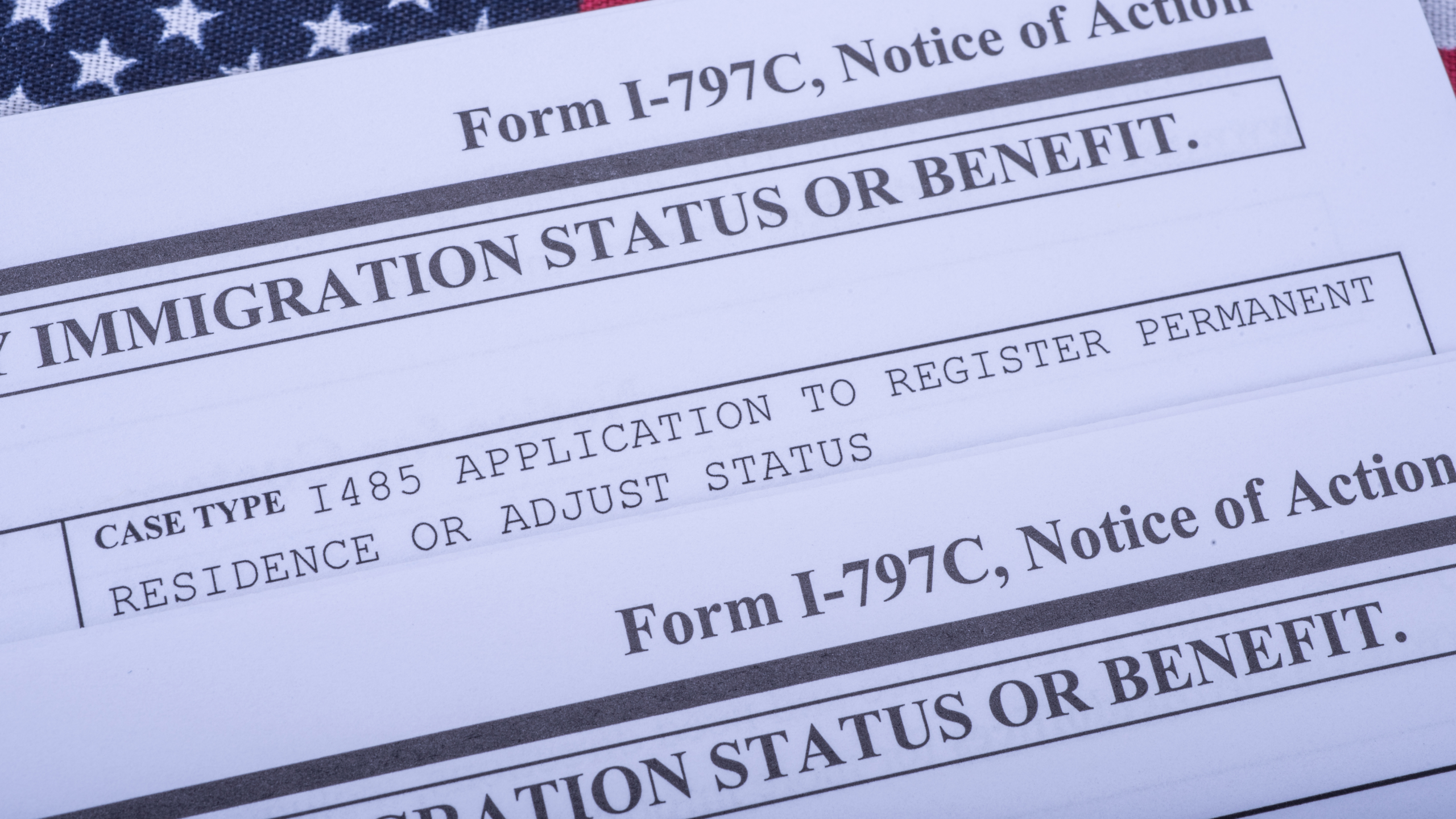 Immigrants in the United States must always be aware of their current immigration status. You need to know if it's time to renew your green card or other documentation. Similarly, you should know when your visa or nonimmigrant status expires so that you can return to your home country while remaining in good standing with United States immigration officials.
There are several ways you can check the status of your case. Every immigration office in the United States shares information, but their databases aren't always connected for users. You should check your immigration status at the same place you filed. 
If you need help navigating this process, we've compiled a quick explainer on how to check your immigration status below.
Checking Your Immigration Status Through United States Citizenship and Immigration Services (USCIS)
Most immigrant and nonimmigrant visa petitions and other requests for immigration benefits made inside the United States are completed through the U.S. Citizenship and Immigration Services, even if they start with a Designated School Official or the Department of Labor first. 
Following the COVID-19 pandemic, USCIS has limited the number of in-person appointments at a USCIS office to check your case status. Instead, you can check your USCIS case status online through the official website of the USCIS.
You were given a USCIS case number at the beginning of the immigration application process, and you can use the USCIS case status tracking tool for the latest information on the status of your case.
If you have a form I-797, "Notice of Action," simply visit the USCIS Case Status Online Tool on the USCIS website, enter your 13-digit USCIS receipt number (without any dashes), then click "Check Status."
You need your USCIS receipt number to check your case status. Your receipt number is three letters followed by a 10-digit number. It will be printed on any official paperwork you receive from USCIS. Receipt numbers will begin with EAC, IOE, LIN, MSC, NBC, SRC, or WAC. These three letters correspond to the USCIS service center processing your case.
You can find the number at the top left corner of your USCIS notices.
If you're still having trouble or have not received your receipt number after several weeks, you can contact the USCIS Contact Center online or over the phone. However, wait times can be long over the phone, so the U.S. government recommends attempting to check your status online whenever possible. 
Checking Your Immigration Status Through the National Visa Center (NVC)
All immigrant visa petitions are submitted to USCIS first. USCIS will see some cases through from beginning to end, but they only review and approve a few types of visa petitions. Approved petitions are sent to the National Visa Center for processing of immigrant visa applications when the beneficiary is overseas or otherwise cannot pursue status in the U.S., and you'll need to check through the NVC. 
The following immigrant visa applications can be tracked through NVC:
Fiance Visa Applications
Visa Applications for a Fiance's Children
Alien Relative Visa Applications 
Alien Worker Visa Applications 
Visa Applications  relating to adopting a child from a different country
EB-4 Visa Applications 
EB-5 Visa Applications 
Certain Special Immigrant Visa Applications 
The National Visa Center offers easy electronic tracking through the U.S. Department of State Consular Electronic Application Center. All you need is your Immigrant Visa Case Number; you may also need your Invoice ID, depending upon where you are in the process. You can find this number on your Immigrant Data Summary, which is the paperwork you were given at your appointment at a U.S. Embassy or Consulate. 
The case number is at the top of the document's first page, next to the label "Case ID." Your case ID number should begin with three letters. 
Checking Your Immigration Status at an Immigration Port
If you applied for a visa at the United States border or at another port of entry, there are two ways you can check your immigration status. It depends on where you're currently located and how you're attempting to become a resident of the United States. 
Immigration at the Southern Border
Citizens of Mexico or South America can use the CBP One app to apply for some immigration benefits and check their interview status before they reach the border. 
The CBP One app is managed by the United States Customs and Border Protection agency. They request that immigrants use the app before they reach the border of the United States. The app comes in both English and Spanish. 
Applicants can use the app to request an appointment to speak with U.S. immigration officials about seeking a visa or asylum status.
The app will send you notifications if you've been granted an interview. If you've been denied, you will be turned away at the border. They advise you not to appear in person unless you have an appointment scheduled. You can be deported and forbidden from re-entering the United States if you enter without approval. 
The I-94 Website for Visitors
Visitors to the United States can check their status using the CBP One app or the I-94 Website for travel records. These records are for non-immigrants to ensure compliance. Having accurate travel records can help you make sure that you don't overstay your visa. You'll be able to tell if you're in good standing with United States international travel authorities.
These tools can also be helpful for people who want to apply for a new visa. If you've overstayed a previous visa, it may be more difficult for you to become a resident of the United States again. Keep track of your travel record to avoid complications in the future. 
How Long Does It Take for Your Immigration Status Information To Update?
The United States prioritizes certain types of visas, but USCIS processing times are usually long. Siblings of United States citizens applying for family-based visas will sometimes face processing times of up to twelve years or more. Fiances or spouses of U.S. citizens often only wait a few months. Agencies will post status updates with new information as soon as it becomes available. 
Agencies will list a phone number, but calling USCIS, DHS, or NVC probably won't help you get more information than what you'll find in the electronic portal. These agencies are often overwhelmed, and they would prefer immigrants and applicants to check case status online.
Make sure that the address and contact informationUSCIS has on file for you are accurate. They may send requests for more information through the mail. If you don't receive them and respond in a timely manner, you can prolong your case processing time. It's important to respond thoroughly and accurately to information requests as soon as possible. 
Do You Need Help With Your Immigration Case?
If you're having issues with your immigration status or if your case has been denied, you have the option to file an appeal with USCIS. Cohen, Tucker + Ades can help. Our experienced immigration attorneys have been assisting immigrants for over 40 years. 
Contact us to discuss the details of your case. After reviewing your information, we'll be able to walk you through your options.
Sources:
USCIS Case Status | US Citizenship and Immigration Services (USCIS.gov)
Visa Status Check | US Department of State | Consular Electronic Application Center
I94 | US Customs and Border Protection | US Department of Homeland Security