How Would A Government Shutdown Impact My Immigration Case?
What to Know If The Government Shutdown Happens?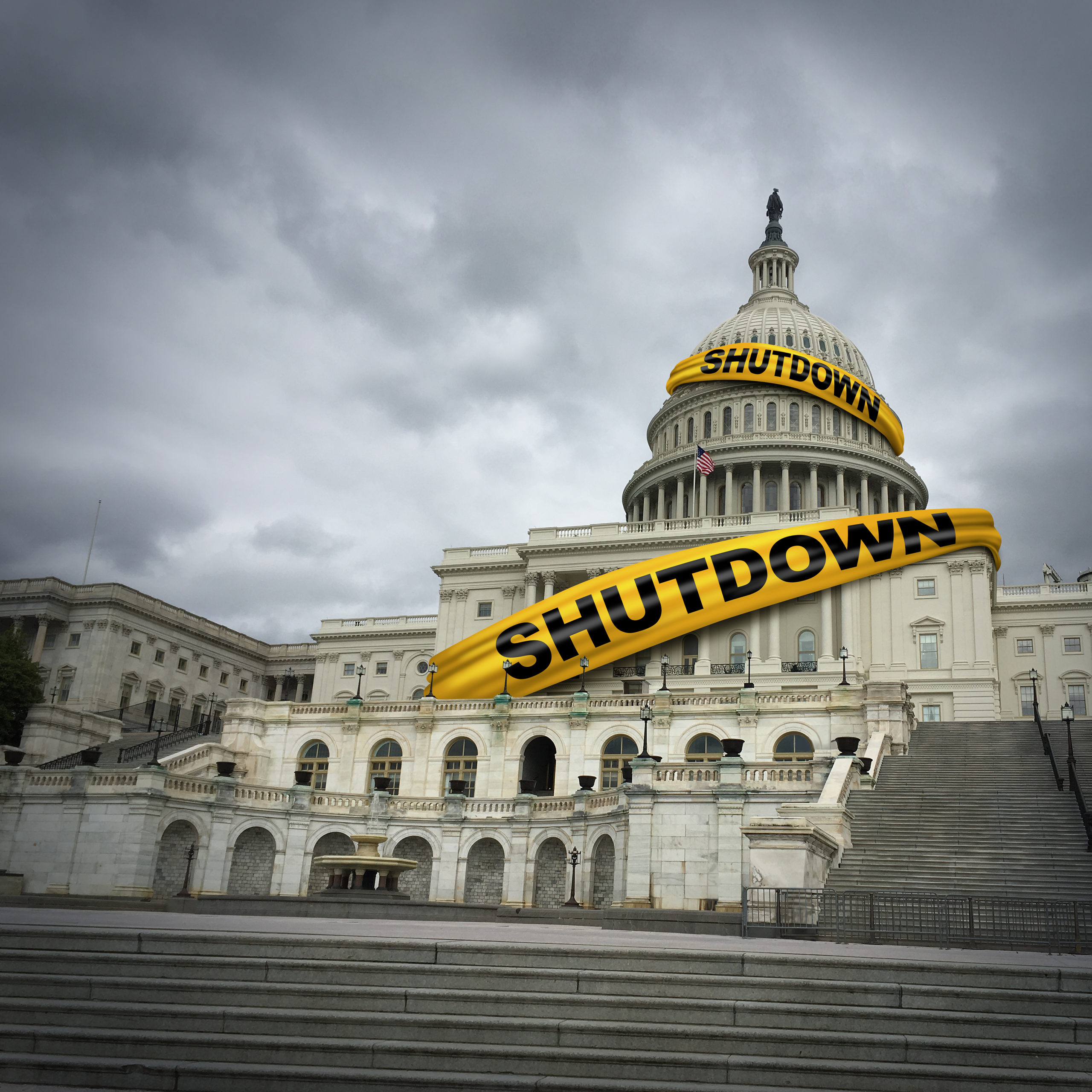 We may be headed to another shutdown of the U.S. government. As of September 25th, Congress has not passed any of the twelve spending bills needed to keep the U.S. government open past September 30, 2023. This means that unless Congress passes these appropriations bills, funding for government agencies will lapse on October 1, 2023. This lapse of funding would force some federal agencies to close while others may have to reduce services. 
We understand that individuals with pending immigration matters are anxious about the potential government shutdown and how this will impact their case. How a government shutdown would impact your immigration case will depend upon the type of case you have pending and where you are in the process. Below you'll find an overview of how a government shutdown may impact immigration matters. 
 

U.S. Citizenship and Immigration Services (USCIS):
USCIS is a fee-funded agency so a government shutdown generally does not impact its operations. The exception to this general rule applies to programs that receive appropriated funds including E-Verify, the EB-5 Immigrant Investor Regional Center Program, Conrad 30 Waiver Program, and non-minister religious workers. These programs could be suspended or otherwise impacted during a government shutdown. The EB-5 Immigrant Investor Regional Center Program should not be impacted by this looming government shutdown as it was reauthorized through September 30, 2027. 
U.S. Department of State (DOS):
Visa and passport operations are fee-funded. Such services are typically not impacted by a government shutdown. However, consular operations can be impacted where there are insufficient fees to support a particular embassy or consulate's operations. Reduced staffing can also impact visa processing. In such instances, embassies or consulates may only be able to handle diplomatic visas and serious emergencies (i.e. matter of life or death).
Customs and Border Protection (CBP):
Inspection and law enforcement staff are considered "essential" and continue to work during a government shutdown. This means the ports of entry will remain open and processing of passengers seeking entry into the U.S. will continue. The electronic I-94 retrieval system will also continue to function. However, foreign nationals seeking to file applications at a port-of-entry or a pre-clearance facility (i.e. TN and L-1 visa applications for Canadian nationals) may be impacted. These individuals should contact the port-of-entry or pre-clearance facility where they wish to apply to confirm the operational status during any government shutdown.
Immigration and Customs Enforcement (ICE):
ICE enforcement and removal operations will continue during a government shutdown. However, ICE attorneys will typically focus on the detained docket during a government shutdown. This may cause delays in the processing of requests for prosecutorial discretion such as joint motions to dismiss or joint motions to reopen. 
ICE's Student and Exchange Visitor Program (SEVP) offices should not be affected by a government shutdown as SEVP is funded by fees.
Executive Office for Immigration Review (EOIR):
The EOIR encompasses the Immigration Courts and Board of Immigration Appeals. Immigration court proceedings involving detained foreign nationals will continue during  a government shutdown; however, proceedings involving non-detained individuals will be postponed to a later date. The Board of Immigration Appeals will limit operations to processing emergency requests for stays of removal as well as matters where the alien is detained including appeals, motions, and federal court remands.
Immigration courts that handle detained dockets will continue to accept all filings, but will only process filings related to detained dockets. Immigration courts that only handle non-detained dockets will not be open and will not accept filings. Once the government shutdown ends, the Immigration Courts should issue new hearing notices to those whose hearings were canceled due the government shutdown. 
U.S. Department of Labor (DOL):
The Department of Labor will be substantially impacted by a government shutdown as it is not fee-based. The Office of Foreign Labor Certification (OFLC) would cease processing all applications should the government shut down. OFLC's web-based systems, Foreign Labor Application Gateway (FLAG) and permanent labor certification program (PERM), would be completely inaccessible. This means employers will be unable to submit labor condition applications (LCAs), PERM labor certification applications, and prevailing wage requests until the shutdown ends. It also means employers will not be able to retrieve previously certified requests. Matters before the Board of Alien Labor Certification Appeals (BALCA) will also be placed on hold during the pendency of the shutdown.
Citizenship and Immigration Services (CIS) Ombudsman:
The Department of Homeland Security's Office of the CIS Ombudsman would close during a government shutdown. No new inquiries would be accepted through its online case assistance request system. Pending inquiries will likely remain unresolved until the government is funded. 
Congressional Constituent Services:
Some congressional offices may close during a government shutdown. Individuals needing congressional assistance would need to contact their representative or senator's office directly for more information about operations during the shutdown.
Driver's License Applications:
The issuance driver's licenses is a function of state governments and generally are not impacted by a shutdown of the federal government. However, foreign nationals may see delays in obtaining or renewing driver's licenses if they are subject to immigration status verification through the Electronic Immigration Status Verification system (SAVE). Disruptions could be seen if the SAVE system is completely shut down or has reduced staffing.
Do You Need Legal Help With Your Immigration Case?
The experienced team of immigration attorneys at Cohen, Tucker + Ades is ready to help. We can help you navigate the pending government shutdown or with other matters. Contact us for a consultation to see how we can help you.
Sources:
Practice Alert: What Happens If the Government Shuts Down | AILA