What Is the Naturalization Process?
Is It Right For Me?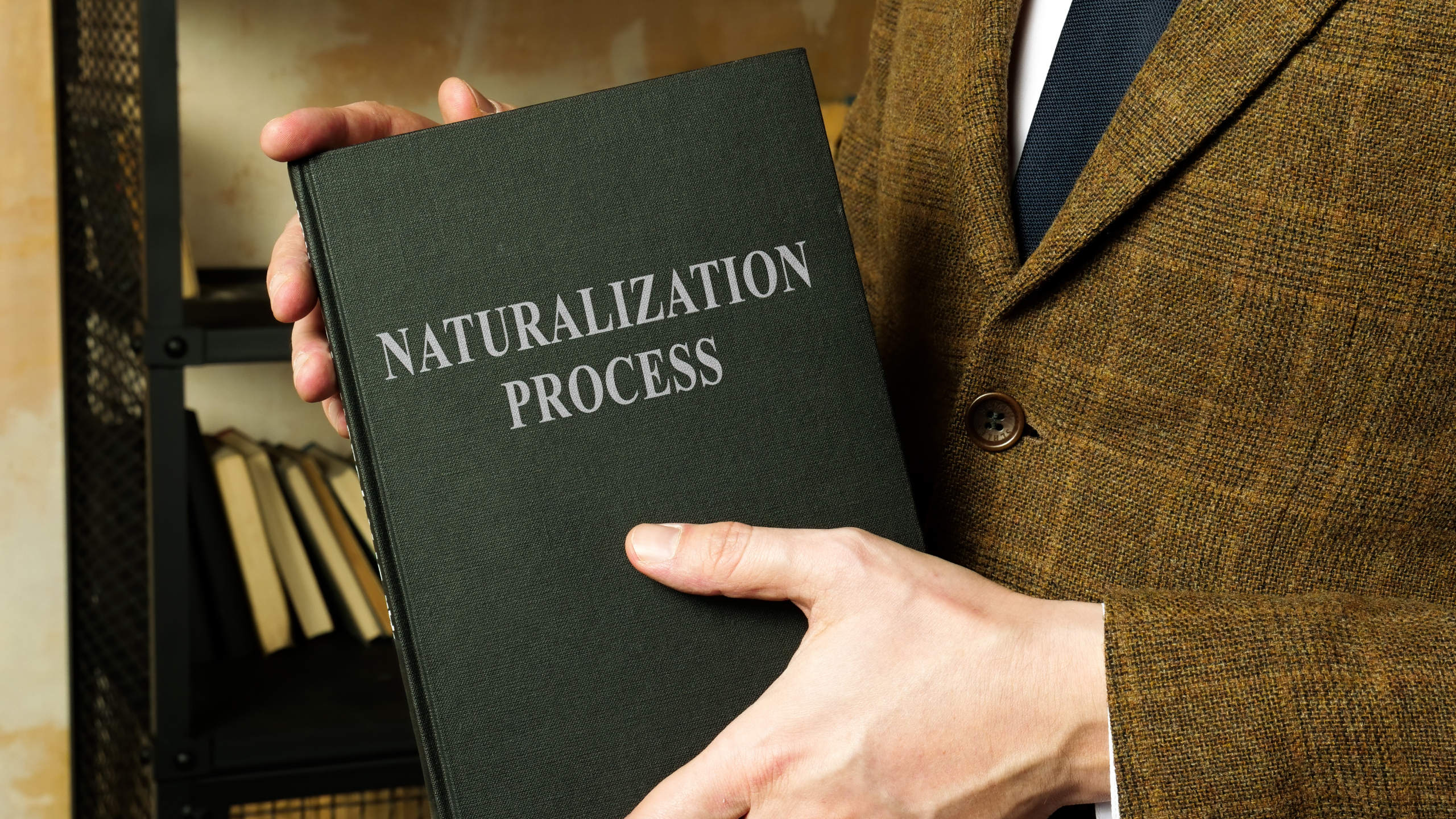 Immigrants who have lived in the United States for a few years may be able to see themselves spending the rest of their lives here. While you can technically renew a green card indefinitely, it isn't quite the same as becoming a citizen of the United States. Before you begin the naturalization process, here's what you should know.
What Is Naturalization?
Naturalization is the process of becoming a United States citizen. Many U.S. citizens are natural-born citizens. Naturalization is the process of awarding similar rights and responsibilities to people who were born outside of the United States to non-citizen parents. 
What Are the Benefits of Naturalization?
Plenty of immigrants feel that becoming a permanent resident of the United States affords them all of the rights, responsibilities, and privileges they want. If you're a green card holder and you can see yourself making the United States your permanent home, the benefits of U.S. citizenship may be more appealing than the benefits of permanent residency. 
No More Green Card Renewal
Permanent residents enjoy many freedoms, but they have to maintain a close relationship with U.S. Citizenship and Immigration Services (USCIS) throughout their stay in the United States. USCIS requires permanent residents to keep current contact information on file at all times. Green card holders also have to renew or update their green cards according to a schedule. 
Naturalization is a "one-and-done" process. When you become a naturalized citizen, you no longer have to constantly update USCIS or renew your status. Naturalization never expires. 
Little to No Risk of Deportation
Green card holders can be deported for many reasons, even if their non-compliance was essentially innocent. 
You can lose your green card for staying outside of the country for too long without a reentry permit, or you can be denied a green card renewal if you've been convicted of a crime, even if it seems minor. If you become a citizen through naturalization, you can only be deported for serious and rare crimes, like treason against the government. You're allowed to travel as often as you want, and if you find yourself in trouble, you can utilize the American justice system just like everyone else. 
Freedom To Travel
The United States has a powerful passport that allows citizens to travel to a lengthy list of destinations without the need for a visa. If you become a citizen through naturalization, you can receive a United States passport. 
Since all of your travel restrictions will be lifted upon naturalization, you can spend as much time traveling the world as you'd like. Your home back in the United States will always be waiting for you. 
Full Participation in American Society
Citizens through naturalization are allowed to vote in American elections and use their ideas, voices, and opinions to help make America stronger. You are afforded every right that is given to American citizens. You cannot be treated differently due to your immigration status when you become a citizen of the United States through naturalization. 
Obtaining Green Cards for Your Family Members
Permanent residents can request green cards for some family members, but their requests are lower on the priority list. Family members of citizens through naturalization are eligible for green cards within the United States, with immediate family members at the top of the priority list. 
You can also sponsor married children, parents, and siblings. There's a longer wait for family members like siblings or married adult children. 
Is Naturalization Different From Full Citizenship?
Naturalization is the process by which someone becomes a citizen of the United States. Many citizens of the United States were born citizens of the United States and never had to participate in any formal naturalization process.
Naturalization is almost exactly the same as natural-born United States citizenship. The primary difference between a citizen through naturalization and a natural-born citizen is that only natural-born citizens can become president of the United States. Citizens through naturalization can enjoy essentially every other benefit of natural-born citizenship. 
Who Can Become a Citizen of the United States Through Naturalization?
With limited exceptions, the naturalization process always begins with becoming a lawful permanent resident of the United States. You cannot visit the United States on a non-immigrant visa and decide to pursue citizenship. 
You must be at least 18 years of age to become a citizen through naturalization because the process involves taking an oath to the United States. It's a legal process, and you are making promises and agreeing to uphold responsibilities. People under the age of 18 are not allowed to enter into these types of agreements in the United States. 
You must remain in good standing with immigration, showing that you are of "good moral character." If you have been arrested in the United States, you may not be eligible to apply for naturalization. If you've been arrested in another country or are wanted for a crime in another country, you may not be eligible for naturalization unless the alleged crime fits the specifications of persecution under United States asylum or refugee laws. 
You also need to meet the eligibility requirements for residency and a waiting period. Green card holders are expected to meet physical presence requirements and maintain continuous residence in the United States. They must hold their green card for a specific number of years (depending on their circumstances) before they're eligible to apply for naturalization. 
When Can You Become a Citizen of the United States Through Naturalization?
Anyone over the age of 18 years who has been a permanent resident for at least five years, maintained good standing, and primarily resided in the United States for the majority of that five-year period is eligible to undergo the application process.
There are some exceptions to the five-year waiting period. People who are married to a United States citizen only need to wait three years after receiving their green card to apply for U.S. naturalization. 
There are exceptions for abused spouses of United States citizens. USCIS doesn't want abused spouses to stay in dangerous marriages just to obtain citizenship or avoid deportation. Individuals in abusive situations should immediately seek help. They can also apply for citizenship early. 
How Do You Apply for Naturalization?
If you meet all of the requirements for naturalization, you can complete and submit form N-400 to USCIS. You're allowed to submit the form no more than 90 days before the date you become eligible for naturalization. There is currently a $725 filing fee for a naturalization application, although you may be able to apply for a need-based fee reduction or waiver.
USCIS will review your form and get back to you with requests for additional information (if necessary), your background check, and important dates, such as your biometrics appointment and interview.
Is There a Test for Naturalization?
Immigrants must pass a multi-part test to be eligible for naturalization in the United States. The test includes an interview portion, an English language portion, and a U.S. history portion. You will complete all three portions on the same day. 
What Is the Naturalization Test?
The naturalization test isn't as difficult or intimidating as many immigrants worry it will be. USCIS posts all of the questions and answers online. You only need to study and memorize the information USCIS makes available. You won't be asked any surprise questions or trick questions. 
A USCIS officer will randomly select up to ten American civics questions, and you only need to answer six of them correctly to pass the civics test portion of the exam. If you answer the first six questions correctly, you automatically move on to the rest of the test. These questions include basic information about the U.S. Constitution, U.S. government, and U.S. history.
The second portion of the test is a basic examination of speaking, reading, and writing the English language. You are not required to fluently speak or understand English for this portion of the test, but fluency always helps. 
The USCIS officer will ask you to read, speak, and write some basic English phrases. Don't worry about your accent. It won't be an issue as long as the USCIS officer can still understand what you're saying. The writing portion doesn't require perfect spelling. The officer just needs to be able to tell what you've written and understand what you meant. 
Receiving an Interview and Test Appointment Date
If you're eligible for naturalization, USCIS will contact you after receiving your correctly completed N-400 form. They'll schedule a date and time for your naturalization interview and tests. The letter they send you will tell you what to bring. It's a good idea to assume that you should bring important documents like your green card and your passport. 
Use the time leading up to your official interview to study and prepare for the test. If you're a native English speaker or you're completely fluent in English, you have absolutely no reason to be concerned with the English test. It's pretty simple. If you speak and understand English fairly well but you have trouble reading and writing English, use this time to brush up on your skills. 
Attending Your Appointment
A USCIS officer will conduct your interview and test. The environment will be semi-formal. Your USCIS officer wants you to be comfortable with the process. Don't hesitate to ask questions or seek clarification if you don't understand a question you're asked, whether that question is about personal information or it's part of the civics exam. 
Passing Your Test and Your Interview
A USCIS officer will notify you if you've passed your test and your interview. You do not automatically become a citizen through naturalization upon passing your test or your interview. You won't be a naturalized U.S. citizen until you attend your oath ceremony. You will be formally awarded your naturalization certificate during this oath ceremony.
Attending Your Naturalization Ceremony
An oath ceremony is a lot like a university graduation. The ceremony honors multiple recipients at once. Permanent residents who have passed their naturalization exam will attend an oath ceremony, accept their certificates, and recite the Oath of Allegiance to the United States. Everyone will walk out of the ceremony as a citizen through naturalization.
This is a meaningful day for many immigrants and their families. You'll likely find a sense of community among the other participants. Many people make friends and share their experiences at a naturalization ceremony. 
The Oath Ceremony
The defining moment of the naturalization ceremony is reciting the Oath of Allegiance to the United States. The Oath of Allegiance is an oath you take that basically states that you promise to always act in the best interest of the United States. 
Most of the Oath of Allegiance is symbolic. You won't be required to forfeit citizenship of your home country if your home country permits dual citizenship. You're still allowed to vote in United States elections, as well as elections in your home country. 
The point of the Oath of Allegiance is simply to state that you're voluntarily becoming an American from an honest place. It means that you aren't acting as a foreign agent or a spy. 
After reciting the Oath and receiving your official certificate of naturalization, you are a citizen of the United States, effective immediately. 
Do You Need Legal Help To Become a Naturalized Citizen?
Seeking full citizenship in the United States is a big decision. It's deeply important to many immigrants who enjoy the lives they've built for themselves and their families in the USA. If you need legal help with the naturalization process, the thoughtful legal team at Cohen, Tucker + Adesis here. We have over 40 years of experience helping immigrants live the American dream, and we can guide you through your citizenship application.
Contact us when you're ready to review and prepare your naturalization case. 
Sources:
Get Help | The National Domestic Violence Hotline
N-400, Application for Naturalization | USCIS.gov
U.S. Passports | US Department of State | Bureau of Consular Affairs
Civics (History and Government) Questions for the Naturalization Test | USCIS.gov