Green Card Through Employment: The 3 Steps of the PERM Process
The PERM process allows skilled workers and professionals to obtain green cards through employment in the U.S. Here's a guide on PERM process steps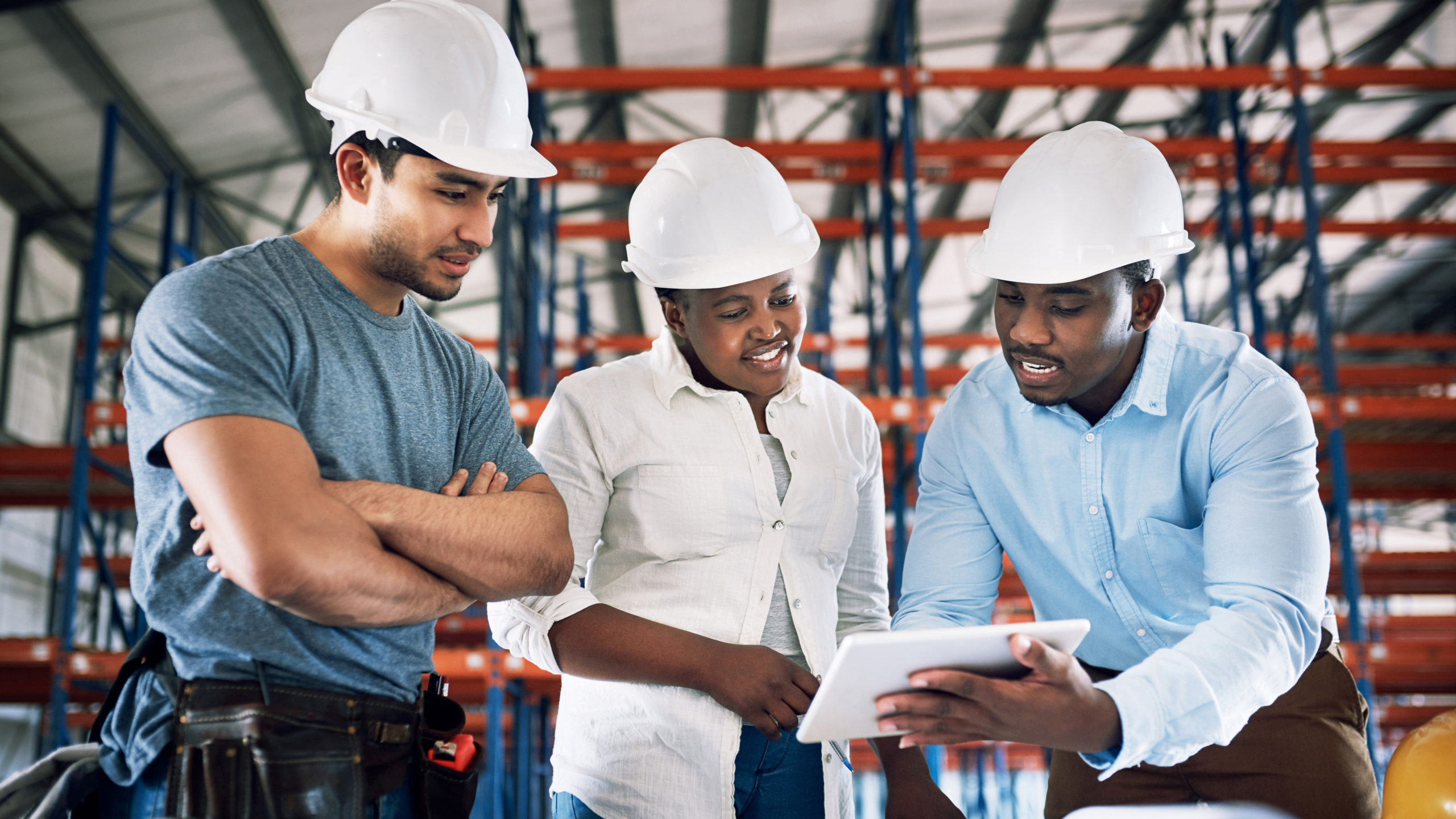 The United States is an ever-growing expanse of industry and innovation. Some of the best and brightest workers are scattered across the globe when their skills could be used to help American businesses reach new heights. 
The PERM process allows employers to sponsor talented employees to become permanent residents of the United States. If you'd like to help your company attract or retain top talent, here's what you need to know about the 3 steps of the PERM process.
What Is the PERM Process?
PERM is the permanent labor certification process. It's the immigration process used when an employer finds a skilled laborer, tradesman, or professional from outside of the country that their organization needs to fill an important role.
The PERM process is a corporate immigration solution that requires employers to prove that the person they're hiring is truly the best for the job. Employers need to prove that they cannot locate a United States worker who could fill the role with a comparable level of education, experience, and/or training. 
Employers also need to prove that hiring this worker won't drive wages down for United States workers. This demonstrates that you're requesting a visa for your employee because they're genuinely a perfect fit for the position, not because they're cheaper labor than hiring a qualified candidate who's already in the United States. 
To successfully complete the PERM process for an employee, employers have to prove that they will pay the employee (at minimum) the average wage paid to similarly employed workers in the same occupation in the area of intended employment for the position that they're filling. They also have to prove the employee's relevant qualifications. 
Step 1 of the PERM Process: Labor Certification
Labor certification is the process an employer must go through to provide sufficient evidence that there isn't a qualified candidate in the United States to fill an available position. Employers also need to obtain a prevailing wage determination. You'll work with the Department of Labor to request a prevailing wage determination. A prevailing wage determination is the average wage that someone working a similar job in the area can expect to be paid for their work. You cannot offer less than the prevailing wage as a salary to a foreign employee you want to hire. 
The employer also needs to run a recruitment cycle for at least 30 days, and the recruitment cycle needs to meet the following parameters:
Proof that a detailed job advertisement was posted with the State Workforce Agency for at least 30 days
Proof that the job ad was placed on two different Sundays in a newspaper of general circulation (in areas that still have a local Sunday paper)
Proof the job was posted internally for at least 10 days
Proof additional recruitment activities were undertaken for professional occupations
Any resumes and applications received must contain the employer's notes regarding the candidate's suitability for the position offered
An employer needs to manage this process just like any other recruitment cycle. After the position has been advertised, the employer must attempt to interview U.S. applicants who meet the minimum requirements for the position. They're also not allowed to lay off any employees who currently work in the same position (or a similar position) they're looking to fill. U.S. applicants can only be rejected for lawful, job-related reasons.
The end result of your recruitment cycle needs to prove that there are no willing or qualified applicants to fill the position within the United States. This can be shown through the lack of relevant resumes. If you did find suitable candidates who ultimately chose not to take the position, you can use their job offer rejections instead.
Submitting Your Information to the Department of Labor
Once you've obtain your prevailing wage determination and completed your recruitment cycle, you need to compile your data. Then, you can submit a PERM application to the Department of Labor. 
This is where the waiting game begins. It can take the Department of Labor several months to a full year to review the application. 
The Department of Labor will approve the application or audit the application. The audit means they need more information or proof to certify the request. This is why it's important to have a lawyer assist you with your application. Your lawyer can make sure you fill out everything correctly and catch any mistakes before it makes its way to the Department of Labor. This can help you avoid an audit and double your wait time. 
Step 2 of the PERM Process: Applying for the Visa and Proving You Can Pay
Once your PERM application is certified by the Department of Labor, you enter the next phase. As the employer, you have six months from the date of your approval to file an I-140 Immigrant Petition for Alien Worker with the United States Citizenship and Immigration Services (USCIS) office. This will provide  the visa your employee will need to legally work for your organization.
In addition to submitting the I-140 Immigrant Petition for Alien Worker, you'll also need to provide proof of the employee's experience and credentials relevant to the job you're offering. You also need to prove that your organization can pay the salary or hourly rate of the prevailing wage determination.
Your attorney can work with you to submit the petition and gather the necessary materials to accompany the position. A comprehensive resume with contact information and copies of education credentials for your employee will work to legitimize the I-140 Immigrant Petition for Alien Worker. 
You'll need to gather as many financial documents for your organization as possible. The USCIS wants to know that your business is profitable enough to fulfill the salary commitment. If your company is a startup or a fledgling company, you might need to provide your own personal financial information. 
Your attorney will work with you to determine what information is necessary. You'll compile all of the necessary paperwork and send it to USCIS for processing.
Premium Processing
Processing can take over a year, but you can expedite the process by paying an additional fee for premium processing. Expedited applications are usually reviewed within 15 days. 
If the USCIS needs more information, they'll contact you. Still, it may take an additional 60 days of review after they receive that information before they decide.
No fees for this part of the process can be waived. You can request that the employee pay for this part of the process or create a payback agreement. A payback agreement states that the employee will have to reimburse you for the costs of filing the petition if they leave your company within a specified amount of time after receiving their adjustment of status. 
Step 3 of the PERM Process: Filing for Adjustment of Status or Consular Processing
The third step of the PERM process is handled by the employee. After their I-140 Immigrant Petition for Alien Worker has been approved, the employee can either apply for an immigrant visa through consular processing or adjustment of status to lawful permanent resident in the United States. Consular processing is for those foreign nationals outside the U.S. while adjustment of status is for foreign nationals in the U.S. 
The Permanent Resident card (commonly called a green card) acts as an ID card that serves as proof of legal residence. Most green cards are valid for 10 years, at which point permanent residents in good standing can simply apply to renew their green card if they have not already sought U.S. citizenship. 
If the employee has a spouse and/or unmarried children under the age of 21, they can also file for Permanent Resident status.
You can choose to financially contribute to this process as an employer, but you aren't required to do so. You can also create a payback arrangement for the adjustment of status or consular processing filing fees.
Let Us Help You Through the PERM Process
Cohen, Tucker & Ades are here to help you turn the American dream into a reality. Our immigration law firm regularly serves employers and employees who want to fortify our country's labor market and inspire innovation. 
Our New York City-based law firm has served clients for nearly 60 years. Our team's passion for immigration reform inspires our work — we're devoted to your American success story and here to make it happen.
You can call us at (212) 840-0050 or complete our form to schedule a confidential consultation regarding your PERM process case. The process can take a long time. The sooner you begin your consultation, the sooner you'll receive the visa you need.
Sources:
Permanent Labor Certification | United States Department of Labor
Prevailing Wage Information and Resources | United States Department of Labor
I-140, Immigrant Petition for Alien Worker | United States Citizenship and Immigration Services