Renew Green Card Process: Your Complete Guide
What You Need to Know About the Renewal Process?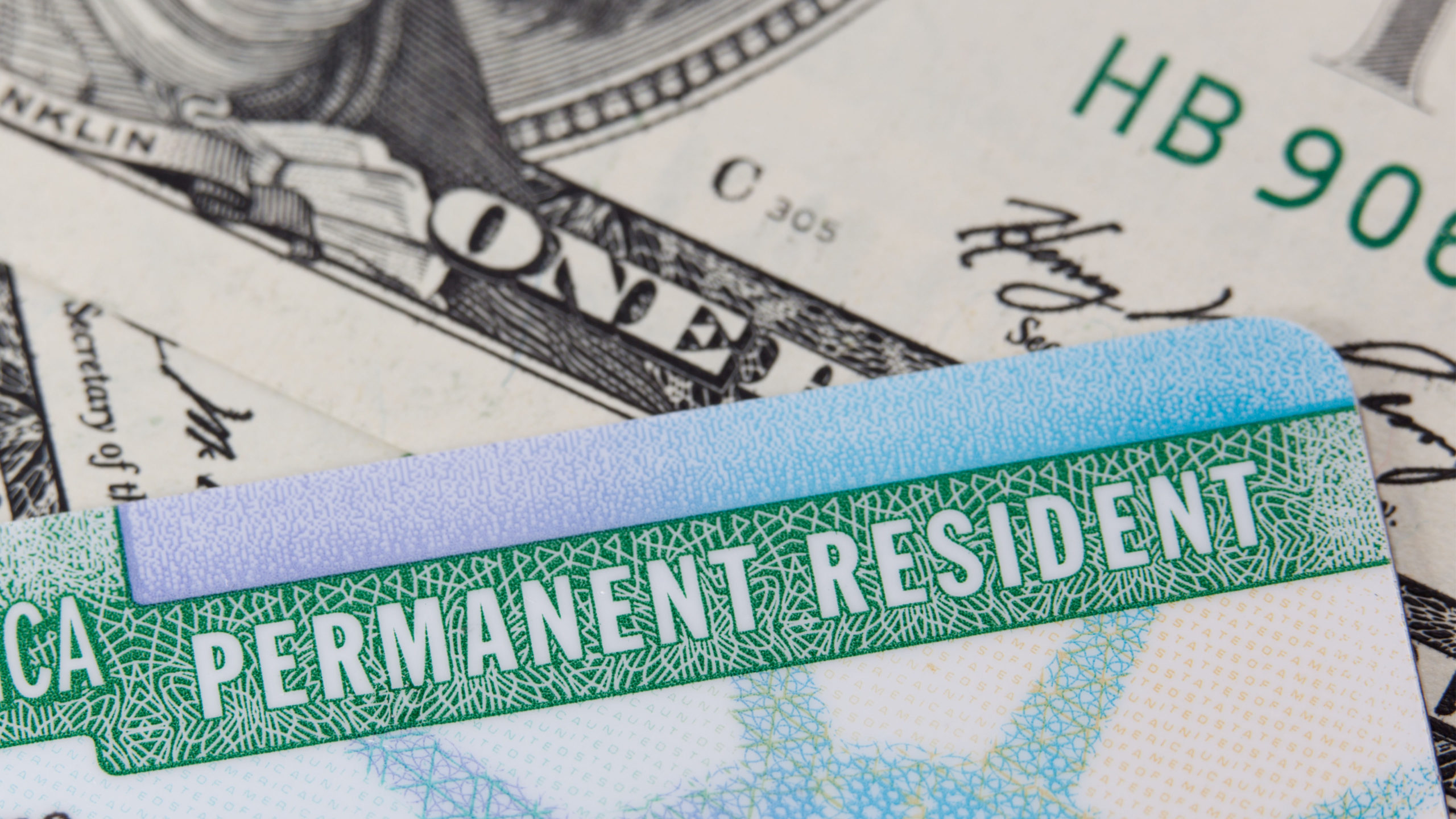 If you want to continue to enjoy your life as an immigrant in the United States, you need to keep your green card current. Green cards eventually expire, and you have to understand how and when to renew your green card to maintain proof of your status in the United States. 
USCIS makes it easy for lawful permanent residents to renew their green cards. This is what you should know about the process.
How Long Is a Green Card Valid?
Most green cards are valid for ten years, but there are some exceptions that depend on how you were issued your green card. 
Two-Year Green Cards
Conditional green cards, like those issued for immigrants who come to the United States on investor visas, are valid for two years. If you meet the conditions associated with your green card, you can file a form to request the removal of the conditions to obtain lawful permanent resident status. 
You'll prove that you've met all the necessary criteria, and you'll be issued a 10-year green card without conditions and no longer be a conditional permanent resident.
Ten-Year Green Cards
Most green cards are valid for ten years. A ten-year green card is the standard-issue green card for people who immigrate to the United States without conditions.
Permanently Issued Green Cards
Some green cards don't have expiration dates. If your green card doesn't have one, you should contact U.S. Citizenship and Immigration Services about your next steps. Older cards need to be replaced with newer cards, which will have an expiration date.
How Do I Find My Green Card Expiration Date?
The expiration date is listed on the card. In the lower right corner of your green card, you'll see two dates. The date on the bottom is the date your green card was issued. The date on top is the expiration date of your green card. It should be exactly ten years after the issue date for most people.
When Do I Need To Renew My Green Card?
USCIS can take a long time to review and approve forms, documents, and requests. Don't wait until your expiration date to renew your green card. 
It's best to begin the process of renewing your green card about six months before your expiration date. This will give USCIS plenty of time to review your renewal request, ask for any additional information they might need, and issue you a new green card before your current card expires.
Are There Alternatives To Renewing a Green Card?
The only alternatives to renewing your green card are voluntarily leaving the country and permanently returning to your home country or becoming a U.S. citizen. 
Seeking U.S. Citizenship
If you've held a valid green card for at least 5 years (or 3 years if you're married to a United States citizen), you may be eligible to apply for United States citizenship. The U.S. citizenship process involves a United State history and civics test, a very basic English language assessment, and an Oath of Allegiance to the United States.
If you receive a Certificate of Naturalization, you're officially a citizen of the United States. You'll never have to update or renew your status. You can use your Certificate of Naturalization to apply for a U.S. Passport. 
Is It Better To Renew a Green Card or to Become a U.S. Citizen?
If you have the option of becoming a U.S. citizen, it may be worth pursuing. As a U.S. citizen, you have to surrender all formal titles assigned to you in your home country and swear allegiance exclusively to the United States. You'll be able to visit your home country as often as you'd like, but the United States will become your new home country.
If you plan on calling the United States home for the rest of your life, you can apply to become a U.S. citizen and pass the test. Once you're officially recognized as a citizen of the United States, you'll have pretty much all the same rights, responsibilities, and freedoms that every United States citizen has. You'll never have to renew your citizenship, and naturalized citizens are almost never deported. 
If you meet the eligibility requirements to become a U.S. citizen and you can complete the process before your green card expires, you can complete and file an N-400 Application for Naturalization. USCIS will automatically extend your green card for up to 24 months. The extension will be indicated on the N-400 receipt notice and can be used to show employment authorization and to return to the United States after travel abroad.
Am I Eligible to Renew My Green Card?
Any immigrant in good standing is eligible to renew their green card. If you've been arrested, charged with a crime, or convicted of a crime, you may not be able to renew your green card. If you've traveled outside of the United States for an extended period of time without the proper travel permit, USCIS may not allow you to renew your green card.
Although it's rare, there are cases where green card renewal requests are denied. If this happens to you, you need to speak with a lawyer. The United States Department of Homeland Security may place you in a court process called removal proceedings, and only an experienced immigration attorney can challenge these proceedings. 
If something happened and you're worried your green card may not be renewed, speak to a lawyer before you submit your forms.
How Long Does the Process to Renew a Green Card Take?
If you file the forms online, it should take you about 30 minutes to submit everything USCIS needs to review your case. 
The longest part of the process is the waiting period, which can be an average of six months. USCIS tells people to expect to wait from four to 12 months. That's why it's important to begin the process early. The sooner you start the process of renewing your green card, the better. You'll be less likely to see your green card expire during the waiting period. The good news is if you properly file to renew your green card, USCIS will issue a I-90 receipt notice extending your green card for up to 24 months. 
What Happens If I Don't Renew My Green Card on Time?
If you don't renew your green card on time, you do not have proof of valid immigration status. You can have difficulty finding employment and could be denied entry to the country after traveling overseas. You also risk being placed in deportation proceedings. If you've been deported, it's very difficult to return to the United States.
Depending on the circumstances, you may be prohibited from re-entering the country for several years or even permanently. It's important to take a proactive approach to renew your green card if you want to continue to live peacefully within the United States.
Can I Enter the United States With an Expired Green Card?
If you enter the United States with an expired green card, you'll likely be detained at the airport. The Department of Homeland Security will question you when you arrive. They may deport you and forbid you from returning, depending on the outcome of the situation.
If your green card expired while you were outside of the United States, it's best to contact an immigration attorney before you attempt to return to the country. It may be a better idea to work with your local U.S. consulate before attempting to fly to the U.S. A detail-oriented immigration lawyer will give you advice specific to your situation.
How Much Does Renewing a Green Card Cost?
When you renew your green card, you'll need to pay a filing fee for the paperwork and pay the fees associated with your biometrics appointment. This is the appointment where they take your fingerprints and photograph. You'll need to do this every time you renew your green card or apply for a travel permit. Biometrics appointments help USCIS verify your identity.
The filing fee for green card renewal paperwork is currently $455, and the fee for your mandatory biometrics appointment is currently $85. This brings the total cost of the process to $540. 
If you cannot afford to pay your fees, you may be able to request a fee waiver. Form I-912, Request for Fee Waiver, will require you to prove your inability to pay. USCIS may grant you a fee waiver that will cover both the cost of filing the paperwork and the biometrics appointment.
How to Renew Your Green Card
Renewing your green card is usually a lot simpler than going through the visa process or applying for a green card for the first time. USCIS will ask for you to verify a few things, but they'll already have most of the information they need.
Start the Process Early
File all of your forms and documents six months before the expiration of your green card to prevent unexpected delays from interfering with the renewal process. USCIS processing times can be long. They expect you to give them ample time, and you're required to work around their schedule.
Collect Your Documents
To file for renewal of your green card, you need to provide legally-issued identification. USCIS usually accepts copies of these documents, so you won't need to submit the original. You can submit a copy of your current green card, your driver's license, your passport, and other travel documents, or your military ID.
If your name has changed, you need to provide official evidence of your name change. For example, if you married, your birth certificate with your original name accompanied by a marriage certificate can demonstrate how and why your name changed.
If your documents are in a language other than English, USCIS requires that the documents be accompanied by a certified translation. 
File the Appropriate Forms
The application to renew or replace a green card is Form I-90. USCIS allows you to fill out the form online and submit it with the additional information you need. If you're filing to renew your green card from overseas, you can't file online. 
You'll need to go to your local U.S. embassy or consulate. You may need to apply for a returning resident visa or boarding foil depending upon the circumstances.
Pay Your Green Card Renewal Fee
Your application isn't complete until your fees are paid. If you file online, USCIS will direct you to the United States Department of Treasury website for a secure checkout. They accept credit cards, prepaid cards, debit cards, and withdrawals directly from your bank account. 
If you mail in your application, you can pay by check, money order, or include a form for credit card payment authorization. It's very easy to make a mistake on the credit card authorization form. 
If there's an error with card processing, USCIS will try once and reject your application. They won't contact you to fix it. It's best to use a personal check with the current date on it or money order. This reduces the potential for processing errors that will prolong your green card renewal process.
Attend Your Biometrics Appointment
After you've filed your form, USCIS will set up a biometrics appointment for you at your nearest Application Support Center (ACS). USCIS will take your biometrics (like your fingerprints), collect your signature, and ask you to affirm that you're telling the truth about your identity.
You should bring your appointment notice, your green card, and another government-issued form of identification to your ACS appointment. 
What If I Need To Replace a Damaged or Lost Green Card?
If you need to replace a lost or damaged green card, the process is exactly the same as applying for a new green card. You'll follow all the same steps as the green card renewal process, and you'll need to pay all the same filing fees to have your card replaced.
How Will I Know That USCIS Received My Application?
If you submitted your forms online, you'll easily be able to see through your USCIS online account that your forms have been received. You can log in and check the status of your green card renewal form at any time. 
If you filed by mail, you'll receive a Form I-797 letter with a receipt number that will allow you to check the status of the application process online. You'll also receive a letter with information about your biometrics appointment.
What If My Green Card Never Arrived?
If your green card application or your green card renewal application was approved by USCIS, they'll send you your green card in the mail.
It can take up to a year for your green card to be approved. Be patient and make sure your application has actually been approved and your green card has been mailed to you before you assume that it's lost in the mail. Always check your case status online before you assume that your green card is lost.
USCIS accounts for mail delays before they'll declare your green card lost. If you haven't received your card within 30 days, contact the USCIS customer service center. They will send you a new card for free if the card was lost in the mail or they mailed it to the wrong address.
You will have to pay fees if you're responsible for the card getting lost in the mail. If you move without telling USCIS or give them the wrong mailing address, this can create trouble for your immigration case. Always make sure that USCIS has current and accurate information about where you live. 
What If My Green Card Renewal Is Denied?
USCIS can deny a green card renewal for many reasons. If you received a denial letter in the mail, you need to contact an attorney as soon as possible. 
You Filed the Wrong Form or Filled It Out Incorrectly
If you filed the wrong form, forgot to include important documents, or made a mistake on your form, USCIS can deny your renewal. In most cases, it's as simple as filing again. If you have to correct and resubmit your forms, they'll go back to the end of the queue. You'll have to wait just as long as you did the first time. If your green card is going to expire soon, you don't have time to waste.
You may need the help of an experienced immigration attorney to assure that you're following the process correctly. An attorney can help you submit everything correctly the first time, saving you months of wait time.
You Provided False Information
If you're worried that your green card renewal won't get approved, stretching the truth won't make the situation any better. If you lie or deliberately provide false information on your application, it will be denied and you can put your status in jeopardy. 
If you have concerns about whether or not your green card renewal application will be approved, speak to a lawyer before you fill it out. A lawyer will tell you the best way to approach the situation.
You Committed a Crime
Your permanent resident status only stands if you fully abide by the law. If you've been charged with or convicted of a crime, your application may be denied and/or you may be placed in removal proceedings. Some minor crimes will have little to no impact on your green card renewal eligibility, but only a lawyer will be able to give you advice specific to your situation.
If you're facing charges or you've been convicted of certain crimes, you may need a criminal defense attorney and experienced immigration attorney. Your only chance of renewing your green card is receiving a positive outcome in your criminal case. 
You Owe Taxes to the Government
Lawful permanent residents of the United States are expected to pay taxes just like U.S. citizens. If you owe taxes, you'll find yourself in trouble with the Internal Revenue Service (IRS). You need to pay all the taxes you owe before you can reapply. Send in your tax payment, wait for the IRS receipt notice, and then file for your green card renewal.
If you're dealing with a tax evasion case in court, this is a criminal situation. It isn't as easy as paying the tax bill and making the problem go away. You'll need a lawyer's help.
You Broke the Terms of Your Permanent Resident Status
Lawful permanent residents are allowed to travel outside of the United States for up to one year at a time. You have to return to the United States before your trip reaches its 12-month mark. If you need to travel for longer than one year, you have to file for a re-entry permit before you go. 
As soon as you apply for your permit and attend your biometrics appointment, you can leave the country. You can tell USCIS to send your permit to the U.S. Embassy or Consulate nearest to your destination. A re-entry permit will give you two years of travel time, and you have to return before the permit expires.
If you don't follow these rules, USCIS can say that you've abandoned your permanent resident status. They can also question your status if you appear to have an established residence or career outside of the United States. Don't give them a reason to challenge the validity of your status. 
If USCIS believes you've broken the terms of your status, they will send you to immigration court. You'll need the help of an experienced immigration attorney if you want to improve your chances of being allowed to remain in the United States.
Do You Need Help with Your Green Card?
If you need help renewing your green card or challenging a green card denial, you need the help of an experienced immigration attorney. The Cohen, Tucker & Ades team has been helping immigrants live the American dream for over 40 years. Contact us today if you need legal assistance.
Sources:
Application for Naturalization | USCIS.gov
How do I renew or replace my permanent resident card? | USCIS
I-912, Request for Fee Waiver | USCIS
I-90, Application to Replace Permanent Resident Card (Green Card) | USCIS Website