TN Visa Status Guide for Canadian & Mexican Citizens
Who is Eligible? What is the Process?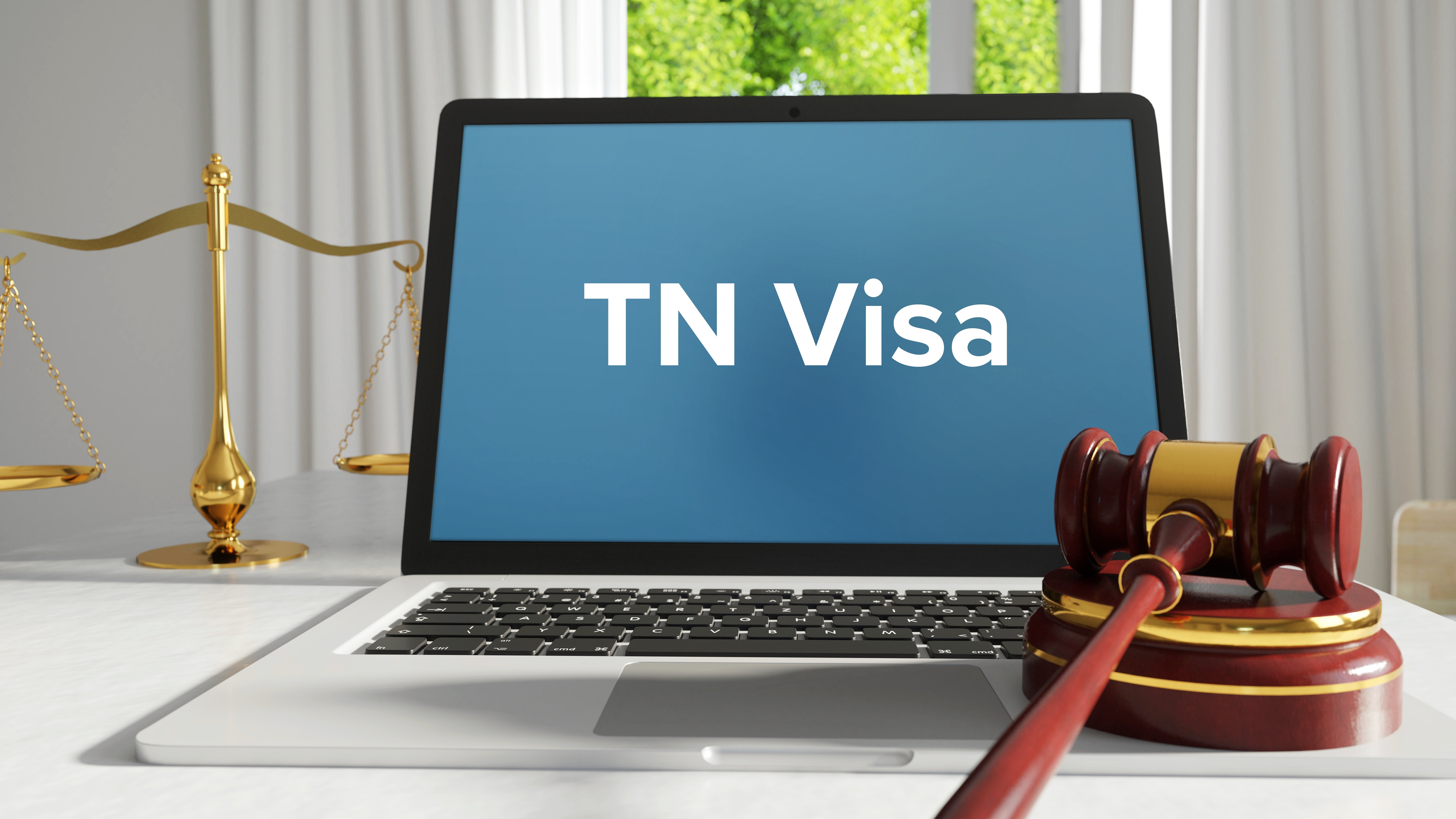 The United States is always seeking to learn and grow, and many industries benefit from the expertise of the best professionals around the world. The TN Visa gives professionals from the continent of North America the ability to contribute their skills and knowledge to American industries while working for a U.S. employer.
If you live in Canada or Mexico and you qualify for a TN nonimmigrant visa, you'll be able to live in the U.S. and engage in business activities for an extended period of stay. Here's what you need to know about eligibility for this form of nonimmigrant status and how the TN visa works.
What Is a TN Visa?
A TN visa is a temporary non-immigrant visa created through the North American Free Trade Agreement (NAFTA) as modified by United States-Mexico-Canada Agreement (USMCA). NAFTA recognizes certain professionals as necessary for the exchange of business throughout Canada, the United States, and Mexico.
The list of professionals eligible to receive a visa in the TN category includes, but is not limited to, the following:
Lawyers
Teachers
Accountants
Scientists
Medical professionals
Architects
Scientific and medical researchers
Social workers
Veterinarians
The U.S. Government publishes a comprehensive list of qualifying professions. 
The TN visa category will allow a qualifying citizen of Canada or Mexico to come to the United States for work-related purposes and conduct business within the United States. Think of it like a combination of an extended visa and a work permit. 
TN visas for professional workers are issued in three-year increments. Because the duration of the visa is so long, recipients of the visa are allowed to petition for temporary entry for their spouses and/or dependent children with them to the United States for the duration of their work. 
How Is a TN Visa Different From Other Work Visas?
The largest difference between TN visas and other work visas is that there is no annual quota for a TN visa, which means you can apply at any time. A TN visa is valid for three years and can be renewed an unlimited amount of times in three-year increments. 
Other work visas, such as H-1B and H-2B visas, have annual limits, which means applying for such visa is extremely time sensitive. Other visas are limited to individuals holding very specific professions such as L-1 visas, which are for executives, managers, or those with specialized knowledge, or I visas, which are for members of the foreign media, or P visas, which are for athletes, artists, or entertainers.
What If I'm Not a Citizen of Canada or Mexico?
If your not a Canadian or Mexican citizen, there are similar visas you can use. They're slightly more difficult to obtain because U.S. Citizenship and Immigration Services (USCIS) will only issue a limited amount of them every year. The Australian Professional Specialty Visa (E-3 visa) is very similar to the TN visa, but it's only issued to citizens of Australia. H-1B visas are also similar but are limited to annual quotas for which there is more demand than visas. 
If you live outside of the United States and you'd like to bring your professional specialization to the United States, speak to an immigration lawyer. There may be other options for professional immigration.
Who Qualifies for a TN Visa?
To get through the TN visa process, you have to meet a certain set of criteria to the satisfaction of U.S. Government. TN visas are work visas for long-term use, and you'll need to prove you're capable of filling a role covered by the scope of the TN visa program.
Requirements include:
You must be a citizen of Mexico or Canada
You must be recognized as a NAFTA professional
You must be fully qualified to work in your profession according to United States regulations (i.e. experience on the professional level, higher education like a bachelor's degree)
You must already have a job offer (full-time or part-time) through an employer in the United States
The job you've been offered can only be filled by someone with your credentials
The process may sound complicated, but it can actually be quite simple if you work with an experienced immigration attorney. The United States sometimes faces labor shortages in very important areas, and the TN visa helps employers fill very important roles.
There are sometimes shortages of key professionals, like educators and medical personnel. Employers have a hard time filling vacant positions because there aren't enough qualified individuals available in the United States. An educational or medical institution can hire a fully qualified professional from Mexico or Canada to fill those roles.
What Is a NAFTA Professional?
NAFTA covers a wide range of skilled professions that may benefit the United States. These lists are summarized below. A lot of careers fall into these broad categories, and there's some room for interpretation as there are no specifics to define each job title.
If you work in a similar profession, your profession may qualify for a NAFTA visa. Your profession only needs to be the equivalent of one of these positions or something very similar. USCIS has more information. An immigration lawyer will be able to tell you if your profession fits within NAFTA-specified categories.
General Professions
Accountant
Architect 
Attorney
Hotel management
Social work
Forestry or conservation specialist
Mathematician
Librarian
Engineer
Economist
Research assistant
Urban planner
Graphic designer
Medical Professions
Dentist
Dietician
Nutritionist
Nurse
Pharmacist
Physician
Occupational therapist
Recreational therapist
Psychologist
Veterinarian
Medical technologist or researcher
Scientific Professions in the Following Fields
Agriculture
Astronomy
Horticulture
Chemistry
Biochemistry
Biology
Entomology
Epidemiology
Geology
Pharmacology
Meteorology
Zoology
Application Process for a TN Visa
TN visas are only available to citizens of North American countries. They won't be granted to permanent residents of Mexico or Canada. 
Citizens of Canada and Mexico are allowed to enter the United States as NAFTA professionals. However, the process to receive approval notice is different depending on what country you're coming from. Canadian citizens have special privileges. 
Requirements for Canadian Citizens
Canadian citizens who enter the United States as NAFTA professionals do not always need a TN visa. If they're entering alone (without any family members) and accepting a job offer, a TN visa isn't necessary. Canadian citizens who choose to apply can do so at any U.S. port of entry or through the U.S. consulate in Canada.
If you're a Canadian family member traveling with a spouse or children who are not Canadian or American, you must apply for a TN visa to bring your family with you. Your TN visa serves as the foundation for the visas they'll need to accompany you. 
Requirements for Mexican Citizens
All Mexican citizens must apply for a TN visa to request permission to enter the United States. Unfortunately, there are no exceptions.
Applying for TN Status
The basics of the TN visa application are the same for both Mexican citizens and citizens of Canada. Canadian citizens have more ways to apply for TN status and may not need TN visas in some cases.
To apply for TN status, you'll need the following:
Proof of citizenship for your home country (Canada or Mexico), like a passport;
An official job offer with a TN recommendation from your future employer (he document needs to be thorough enough to be verified by USCIS); and
Proof of your educational qualifications that allow you to accept that job.
Applying at the Border
Only Canadian citizens can apply at a U.S. Customs and Border Protection (CBP) when entering the U.S. at an official port of entry. You'll provide your documents at CBP, and the process doesn't take very long if you are fully prepared.
Applying From Your Home Country
If you're applying from Mexico, you'll submit all of your documentation with a completed form DS-160 to apply for a TN visa through a U.S. embassy or a U.S. consulate. You will schedule an interview where the documents and the form will be reviewed. If your visa is approved, you'll be given a visa you can use to enter the United States through an official port of entry. 
Applying From Inside the United States
If you're in the United States under another nonimmigrant status, you can apply for a change of status in the United States. Your employer can file a Form I-129 (Petition for a Nonimmigrant Worker) with USCIS seeking TN status on your behalf. You'll be contacted when the paperwork has been approved. As soon as you have your approval, you can start working. 
Bringing Your Immediate Family
If you're approved for a TN visa, you can apply for TD visas for your immediate family. Your spouse and your unmarried children under 21 can receive visas that allow them to accompany you. 
If you are a Canadian citizen, your spouse and eligible children can prove their identities, Canadian citizenship, and relationship to you at a port of entry. They can enter without receiving a TD visa. However, if your spouse and eligible children are not Canadian citizens, they will need to apply for TD visas at a U.S. embassy or consulate. They'll be eligible to enter upon approval of their TD visa application.
If you are a Mexican citizen, your immediate family members can apply for a TD visa through a U.S. embassy or consulate in Mexico. They'll be eligible to enter upon approval of their TD visa application.
How Long Does it Take to Process a TN Visa?
Processing times for TN visas vary depending upon how you are applying. If you need to apply through a U.S. embassy or consulate, the processing time will be highly dependent upon interview availability at the U.S. embassy or consulate where you want to be interviewed. If you are a Canadian applying at the port-of-entry, your application can be approved same day. 
If you are already in the U.S. in another nonimmigrant status, the process to change status to TN usually takes a few months to process. With standard processing, you can expect to receive approval for your change to TN status within three months. If you'd prefer not to wait, you can pay an additional fee for premium processing. With premium processing, an application for a change to TN status will be processed within 15 days. Be aware of the fact that premium processing can cost as much as $2,500. 
How Long Does TN Status Last?
Although a TN visa is a non-immigrant visa, it can technically be used for an indefinite period of time. The initial TN visa lasts for three years. 
If you continue to hold a job as a NAFTA professional in the United States, you can renew your TN status as many times as you wish. You only need to return to your home country if you're no longer working in a NAFTA position. 
Can TN Visa Holders Get a Green Card?
TN visa holders can obtain green cards, but not through their TN visa. A TN visa is a non-immigrant visa. When you obtain a non-immigrant visa, you're stating that it isn't your intention to live in the United States permanently. 
There are other types of visas, called dual intent visas, that work for both purposes. A dual intent visa states that you're coming here for a specific reason, but you may decide that you'd like to stay here permanently if you're approved as a lawful permanent resident. The TN visa isn't one of these visas.
Transitioning from a TN visa holder to a green card holder can be difficult. If you don't attempt the transition correctly, you can be deported and temporarily banned from re-entering the United States. If you decide that you like your job and your life in the United States and that you'd like to make the situation permanent, you need to speak to an experienced immigration attorney.
An experienced immigration attorney can help you navigate your options and pursue the process the right way. Some TN visa holders would qualify for an H1-B visa. TN visa holders with adult children, brothers, sisters, or parents who are citizens of the United States may be able to obtain permanent resident status if they're sponsored by their relatives. A knowledgeable and compassionate lawyer will be able to discuss the possibilities with you. 
Do You Need Assistance With a TN Visa?
It can sometimes be complicated to navigate TN visas. There are two different sets of requirements and several different ways to enter. If you would feel more comfortable using an experienced immigration attorney to help you navigate the situation, the team at Cohen, Tucker & Ades is prepared to help. 
We've been helping people from all over the world contribute their skills to American innovation for decades. Contact us when you're ready to begin the process.
Sources:
North American Free Trade Agreement (NAFTA) | US Department of Commerce | International Trade Administration
Online Nonimmigrant Visa Application (DS-160) | US Department of State | Consular Electronic Application Center