U.S. Visa Passport Tracking: Processing & Return of Passport
Important Information About the Application Process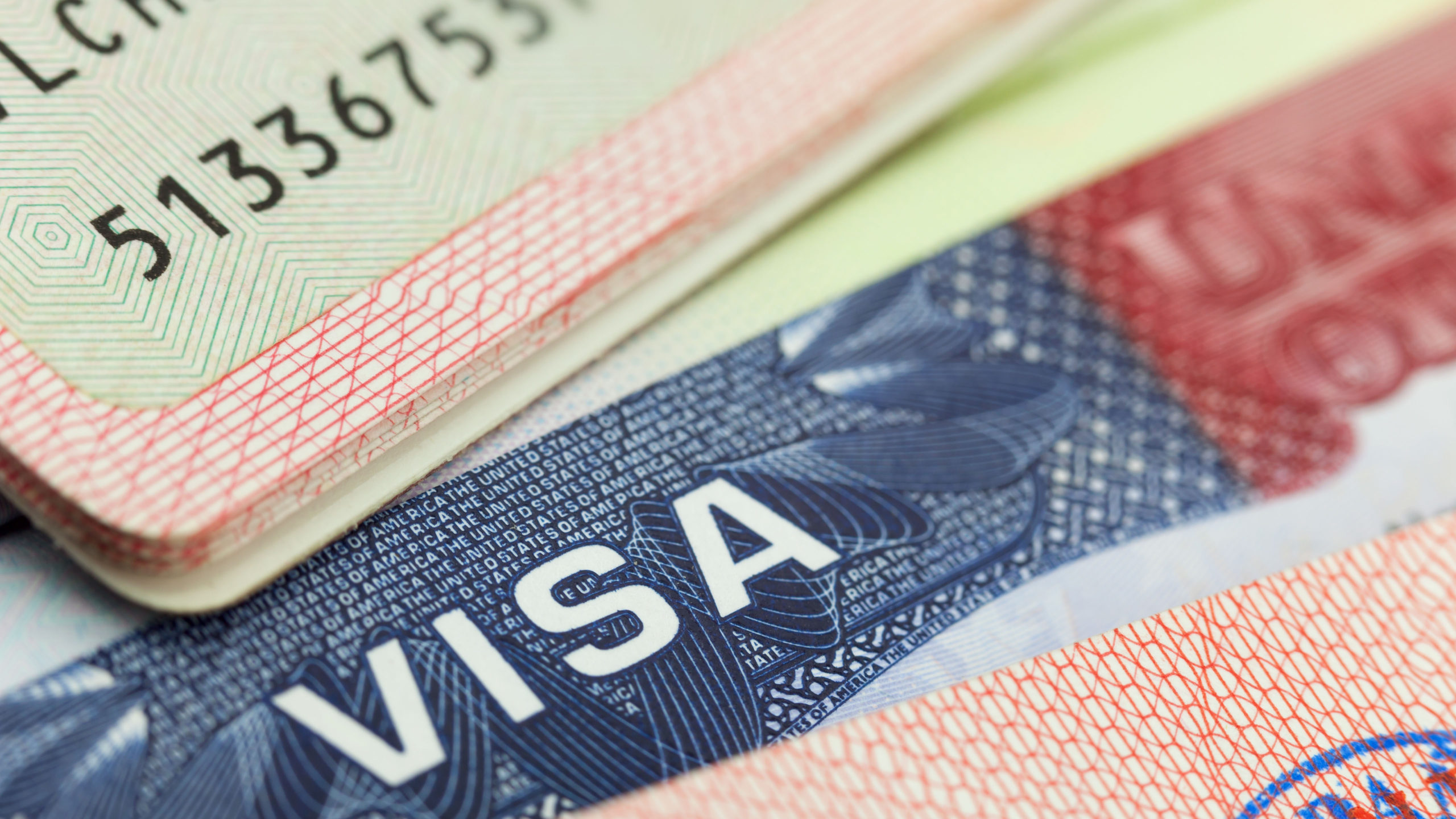 When you schedule your visa appointment, you'll be given a few choices regarding how you'd like your passport returned when your visa is issued. You may be able to pick it up yourself, or you have your passport delivered to your home or a pickup location. 
You must track the process to know when to expect your passport to be available for pickup or delivery. Here's how to follow along with the steps of the passport tracking process.
How Do You Apply for a U.S. Visa? FAQs Answered
You need a valid reason to apply for a U.S. visa. 
You can apply for a short-term visitor visa if your intention is to take a short trip to the United States. If you want to stay for longer, work in the country, marry a U.S. citizen, or invest in a U.S. business, you need to choose the visa type that suits your situation.
How Do You Know If You Qualify for the Visa Waiver Program?
The U.S. visa waiver program waives the visa requirement for certain types of visits. If you live in a participating country and you intend to stay in the United States for 90 days or less, you may be able to enter without a visa. 
The visa waiver program covers tourism and business-related visits, so long as you won't be directly financially profiting from your business-related visit to the United States.
If you live in a visa waiver-participating country and have authorization through ESTA, you may be able to enter the United States without a visa.
What Is ESTA?
Electronic System for Travel Authorization (ESTA) is a global network that pre-approves travelers from certain countries who intend to visit the United States for short periods. 
If you plan to visit the United States for 90 days or less, you don't need a visa if you receive ESTA approval prior to travel. ESTA makes traveling faster, more efficient, and less expensive than using the traditional visa system, especially when a visa isn't always necessary. 
ESTA authorization is currently available to nationals or citizens of the following countries:
Andorra
Australia
Austria
Belgium
Brunei
Chile
Croatia
Czech Republic
Denmark
Estonia
Finland
France
Germany
Greece
Hungary
Iceland
Ireland
Italy
Japan
Latvia
Liechtenstein
Lithuania
Luxembourg
Malta
Monaco
Netherlands
New Zealand
Norway
Poland
Portugal
San Marino
Singapore
Slovakia
Slovenia
South Korea
Spain
Sweden
Switzerland
Taiwan
United Kingdom
Why Do I Need a Valid Passport To Apply for a Visa?
A passport shows proof of your identity and your country of origin. It includes a photo ID to clarify that it belongs to you. 
Your U.S. visa is placed inside your passport. It contains the dates of validity for your passport. When you enter or exit a country, officials are able to verify that you are who you say you are using your passport and that you have proper approval to travel to the place you're visiting using your visa. 
While you're in the United States, your passport with your visa and your I-94 serves as proof that you're visiting the country.
Can You Apply for a New Visa With an Expired Passport?
Your passport needs to be valid for at least six months from the date when you applied for a new visa. If your passport expires after you receive your visa, but your visa is still valid, you can use your valid visa in your old passport to enter so long as you also travel with your new passport. The combination of the two documents will serve as proof of your eligibility to travel and your visa.
When Will I Get My Passport Back?
When some countries issue a visa, they take your current passport and send it away for an official visa stamp. If you apply for a visa in India, you must wait to receive your passport after your visa application has been approved.
When you apply, you can select to have your passport delivered to you with tracking via an approved passport delivery courier. There are no delivery fees if you choose to have your passport sent to a valid delivery address. They're already included in the cost of your visa. You can also choose to pick up your passport from a location on a list of approved destinations.
It usually takes seven to 10 business days from the date of your approval to get your passport back. You can use the CEACvisa application status-checking tool to check the status online. 
The tracking system will give you up-to-date information about the case status of your visa application. You'll be notified when your visa is issued and either sent to the courier service for delivery or available for pickup at the location you chose. 
Enter your passport number and click "Track My Passport." If your passport status shows "Origination Scan," that means your passport is on its way to the delivery location. If you chose to pick your passport up in person, wait until the status says "Ready for Pick Up." This means your passport is waiting for you at your chosen pickup location.
Do You Have To E-File Your Application Form?
E-filing is required to apply for a nonimmigrant visa. E-filing will also let you track the status of your visa application through the online portal. 
What Does Administrative Processing Mean?
Administrative processing is a review visa applications undergo after they've been processed the standard way. Administrative processing is used after a visa interview if the U.S. Department of State has any concerns or information they need to verify after your interview appointment. 
This doesn't automatically mean that you'll be denied a visa, but it does mean you'll need to wait longer than usual to receive a decision.
What Is EVU.S.?
The Electronic Visa Update System (EVU.S.) is an online visa updating system used by citizens of China who hold long-term B visas that allow them to visit the United States. 
EVU.S. allows visa holders to update their biographical information. B visa holders are required to register with EVU.S. before they can travel. 
Approval usually only takes a few minutes. In some cases, it may take as long as 72 hours.
How Do You Read and Understand Your Nonimmigrant Visa?
After you receive your visa, you need to check it for errors and make sure it's valid. You also need to be aware of the expiration date. 
If you try to enter the United States past or near the expiration date on your visa, you may be denied admission to the U.S. When you enter the U.S., you will be issued an I-94. This tells you how long you can stay in the country. If you overstay your authorized period of stay , you may be prohibited from re-entering the United States. 
Checking for Errors on Your Visa
Errors on your visa can cause you trouble while traveling. Make sure that all of the information shown is correct. If you accidentally provided incorrect information on a form, you're responsible for paying to correct your error. 
If the authority who processed your visa is responsible for the error (such as misspelling your name), they will fix it at no cost to you. Do not attempt to travel if you discover errors on your visa. Wait for the errors to be resolved.
Understanding Your Visa Expiration Date
Your visa will show the date it was issued as well as the date your visa will expire. The period of validity is the time between those two dates. You will need to travel to the U.S. prior to the expiration date on your visa. You can remain in the U.S. beyond the expiration date on your visa so long as your I-94 has not expired. It is the I-94 that authorizes you to stay in the U.S. not the visa. 
A ten-year B visa does not grant you permission to remain in the U.S. for ten years. It simply means you can travel to the U.S. over the next ten years. Most people that enter with B visas are authorized to stay in the U.S. for six months. 
If you'd like to stay in the United States for longer, you need to apply to extend your stay with USCIS at least 45 days before your nonimmigrant status expires. Extensions usually add another 6 months to your authorized stay. 
You may be deported if you overstay your authorized stay. Even if you are not deported, you could trigger unlawful presence bars or be unable to change or adjust your immigration status in the future. You may also have difficulty attempting to return to the U.S. or applying for a new visa even if you did not trigger an unlawful presence bar. 
If you're granted an extension, you're allowed to stay until the date you receive in the approval of your extension. 
Conclusion
Most of the tools you need to apply for a visa, check the status of your visa application, or track your passport are available through online portals used by the U.S. Department of State or through your local U.S. embassy or consulate. 
Most of the Visa status check process is self-service, so you won't need to wait for a return phone call from the consular office's call center or a letter in the mail. You'll have access to information in real-time. 
If you have any questions or need assistance regarding your visa, the compassionate lawyers at Cohen, Tucker, and Ades are here to help.
Sources:
Visa Waiver Program | U.S. Department of State | Bureau of Consular Affairs
Electronic System for Travel Authorization | U.S. Customs and Border Protection
What is the Electronic Visa Update System (EVU.S.)? Will EVU.S. enrollment be required for admittance into the United States? | U.S. Customs and Border Protection