Your Guide To Reporting a Change of Address to USCIS
What You Need to Know if You Move?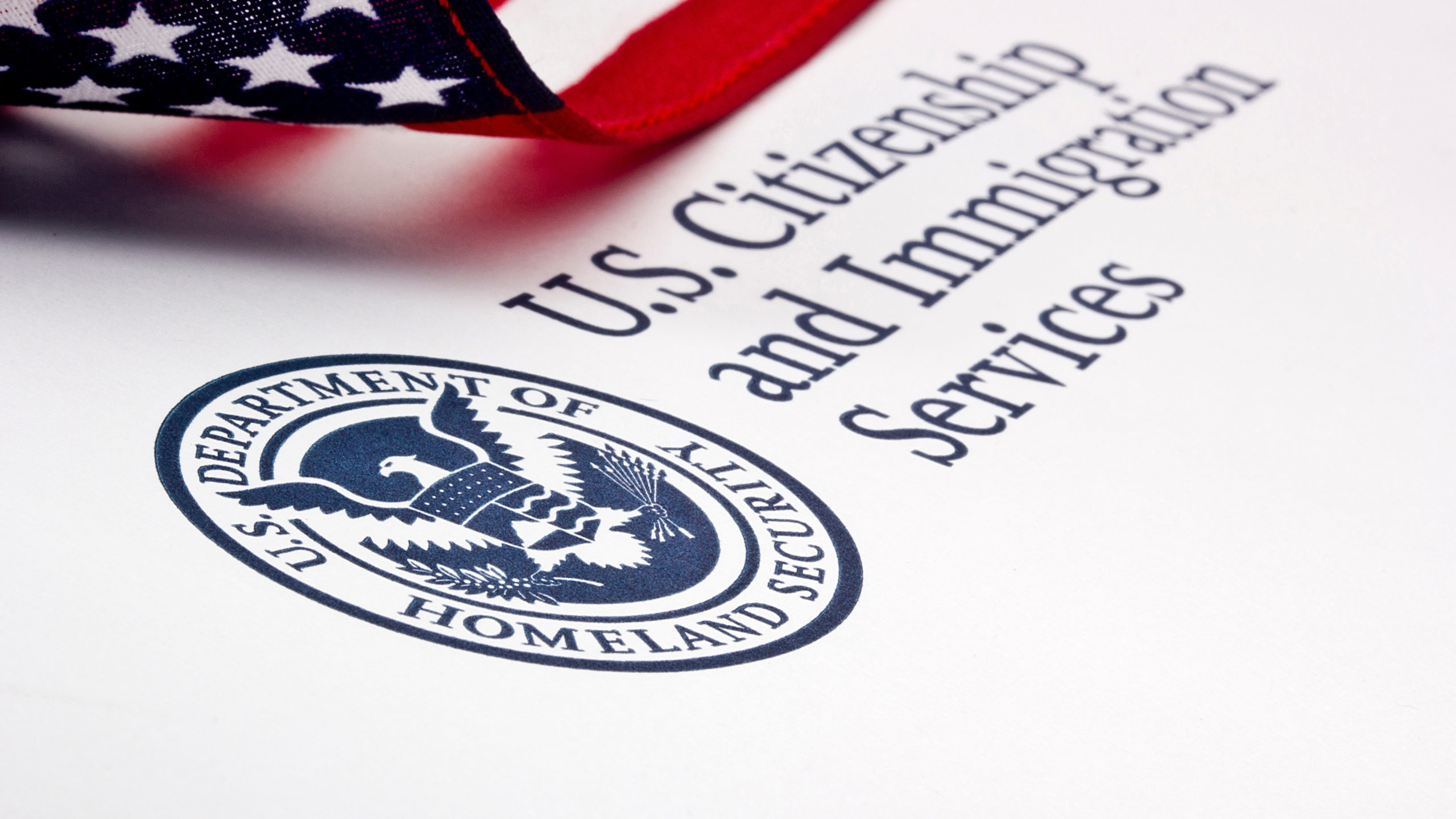 Non-U.S. foreign nationals who are green card holders are allowed to move freely throughout the United States without the risk of deportation. As part of their immigration benefits, green card holders are even allowed to travel outside of the country for visits lasting less than one year without losing their immigration status. 
All U.S.Citizenship and Immigration Services (USCIS) ask is that you keep your current address on file so they can communicate with you by mail. If you've petitioned for an immigrant or sponsored an immigrant or filed for an immigration benefits, USCIS needs your mailing address as well. They have to send you information and requests relating to your case, and most of the time, they prefer to communicate via paper mail sent to your mailing address.
Here are our helpful tips for reporting a change of address to USCIS, including instructions for each type of adjustment of status or petition.
USCIS Must Always Have Your Current Address
Whether you have a pending application/petition or a green card, U.S. Citizenship and Immigration Services always needs to have your current address. They may need to contact you at any moment or send you important documents through the mail. 
If you've moved since you submitted a petition or application to USCIS , it's especially important to update your address. Not updating your address can lead to processing delays and even denials if you do not respond to time-sensitive requests. 
When Do You Have to Complete a USCIS Change of Address?
USCIS gives you ten days from the time you move to update your address with their offices or fill out an online change of address form. 
You should update your address with USPS to assure that your mail gets delivered to the right address, but updating with USPS isn't the same as updating with USCIS. Their systems don't share information with each other, so you need to file separate forms for a change of address.
Your change of address also involves changing the information on your official ID card or driver's license. Most states allow people 30 days to update their address on their state-issued ID or license, which you will also need to complete. Your official ID needs to match the information USCIS has on file for you. Failure to update the address on your license can lead to your license getting suspended or revoked.
What Happens If You Don't Update Your Address with USCIS?
If you fail to update your address with USCIS on time, it's very likely that they'll find out. They'll take a look at your case and decide whether you've been compliant with other areas of the immigration process. 
If failing to update your address is your only misstep, you can face two possible penalties. The first is a fine of up to $200. The second is up to 30 days in jail. If you serve jail time, the U.S. Government may be able to seek your removal. 
Removal proceedings are a long, extensive process in which attorneys for the government attempt to prove that you aren't compliant with the immigration process and that you should be sent back to your home country. You'll need to call a detail-oriented immigration lawyer immediately if you find yourself in this situation.

During this process, you need to satisfy the court that failing to update your old address with USCIS wasn't willful or is excusable. Removal proceedings can last for years, and immigrants are rarely successful at winning their cases. They're often sent back to their home country and prohibited from re-entering the United States. 
There are exceptional circumstances where it may not be the fault of an immigrant that their address wasn't updated properly, and a knowledgeable immigration lawyer may be able to prove an immigrant's case.

It's rare that the process ever gets that far. Putting someone in jail or putting them through removal proceedings costs the government a lot of time and money. If you've been an ideal immigrant throughout most of the process, they're more likely to hand you the $200 fine. They'll only escalate the situation if you fail to pay that fine. 
What Should I Do If I Forgot To File My Change of Address With USCIS?
If you've forgotten to file your change of address with USCIS and ten days have already passed, you should update your address immediately. Putting off your change of address any further can lead to serious issues. It reflects well on you if you take the necessary steps to update your address on your own, even if you were late.
Who Doesn't Need To Update Their Address With USCIS?
Almost every non-citizen immigrant, green card holder, or U.S. citizen sponsor needs to update their address. There are three exceptions.
Non-immigrant visa holders visiting the United States for less than 30 days never have to report an address to USCIS because they won't have a residential address in the United States. Their accommodations are temporary.
Visa status A is exclusively for vetted diplomats. Diplomats aren't required to update their residential addresses. The G visa is similar. G visas are for official government representatives working with international organizations. You also won't need to provide an updated residential address. 
A and G visa holders can use the address of their official organization for mail correspondence with USCIS if correspondence is necessary.
How To Submit Your Information for a USCIS Change of Address as an Immigrant
There are technically three ways to update USCIS about your change of address, but only two of them apply to the majority of cases. People in the United States on visas, people with conditional green cards, and people with ten-year green cards are all required to keep their address current with USCIS.
Reporting Your Change of Address Online
Changing your address online through the USCIS website is easy. Almost everyone (with the exception of VAWA status recipients/applicants or U and T visa recipients/applicants) can use a simple online form.
Simply, visit your myUSCIS and login with your credentials. On the page, you'll see an option to change your address. Follow the steps on the screen to complete the process.
If you do not have a myUSCIS account, you can change your address by filing an AR-11 electronically. The AR-11 is available on USCIS's website. You simply provide the requested information and submit the request. You will receive a confirmation that your request to change your address was made. 
If you're having trouble navigating the USCIS website, they have tools and tutorials to help you. USCIS has a customer service chat bot called Emma. In the upper right-hand corner of the page, you'll see a box that says "Need Help? Ask Emma." Click on the box. Type in "change of address," and answer the questions "Emma" asks. The chat bot will direct you to the right place.
If Emma isn't working or if you still have questions about your USCIS account, you can contact USCIS by phone.
Reporting Your Change of Address by Mail
If you don't have a USCIS online account, or if your status prohibits you from updating information electronically, you have to update your address by mail. Victims of domestic abuse, qualifying crime victims, and victims of trafficking must use paper forms to change their addresses.
You'll use Form AR-11 to update your address. The form is available on the official USCIS website. You can print it directly from there. Fill it out and mail it into the USCIS office nearest to your new address or where your case is currently pending. You can find the mailing address for the USCIS Service Center where your application or petition is pending by checking your receipt notice. 
Reporting Your Change of Address By Phone
You can report your change of address by phone if you are a naturalized United States citizen. If you're a visa holder or a green card holder, you'll still be required to report your change of address online or by mail. 
There's usually no point in attempting to reach USCIS by phone for an address change unless you're a citizen, but it may be a helpful step to take if you're expecting a return receipt or another form of paperwork in the mail. 
It can take a few weeks for USCIS to receive and process an AR-11 form received by mail. If you're worried they'll send mail to the wrong address in the meantime, call them and let them know you've submitted an AR-11 form.
Completing a USCIS Change of Address as a Student
If you're a student in the United States on an F1 visa, you need to take an additional step to update your address. After you follow the above steps, you must send a copy of your AR-11 form to your Designated School Official (DSO). The DSO will add the AR-11 to update your records with the Student Exchange and Visitor Program (SEVP) database. 
Changing Your Address as the Sponsor of an Immigrant
When you agree to sponsor an immigrant's entry into the United States, you're obligated to be that immigrant's financial safety net. If the immigrant ever receives means-tested benefits, you're responsible for paying the government back for any costs they incurred as a result of the immigrant's presence within the United States.
Your sponsorship isn't released until the immigrant works for at least ten years in the United States or becomes a naturalized U.S. citizen. You're also relieved of sponsorship if the immigrant permanently returns to their home country or if they pass away. If you're still a sponsor, USCIS needs to know your address.
Change of address as the sponsor of an immigrant is a different process. Rather than using the AR-11 form, you'll use Form I-865, Sponsor's Notice of Change of Address. This form can be printed from the official USCIS website. It needs to be completed and mailed to the USCISoffice with jurisdiction over your residence.
Helpful Tips for Reporting a Change of Address to USCIS
Changing your address with USCIS isn't a difficult process, but you need to be sure you're taking all the proper steps.
You Must Use a Residential Address
You cannot provide USCIS with a post office box address or a commercial address. You also can't provide the address of your workplace or a street address mailbox provided by a company like UPS. It has to be the address of the place where you live the majority of the time.
Each of Your Dependents Needs a Separate Change of Address Form
If you've brought family or a spouse with you into the United States and they moved with you, they each need their own change of address. While your cases are connected, USCIS views each of their cases as separate. It won't be assumed that their address is the same as yours.
If You Have Multiple Petitions, You Must File a Change of Address for Each Petition
If you have two or more different cases with immigration services, that requires you to report your change of address twice. You need two copies of the completed change of address form. They each need to be sent to the relevant office. 
The Person Who Filed the Paperwork Needs to File the Change of Address
If an American citizen or lawful permanent resident petitioned for you to enter the country, they're called the petitioner. The petitioner is responsible for updating USCIS with details of your case, and they're the person USCIS needs to correspond with. You're considered the beneficiary of the petition. If your address changes, it may not matter. The petitioner needs to update USCIS if their own residential address changes. 
If you filed your case for yourself, your case is called an application. You are the applicant. The applicant must update USCIS when their residential address changes.
Mail Your Change of Address Form Safely
You need to be able to prove that you submitted your paper change of address form through the mail within ten days of moving. You also need to be able to prove that USCIS received your change of address document in the mail. If there are ever any mishaps or if your paperwork gets lost in the mail, you need to know.
If you send your change of address form through USPS priority mail with tracking, you'll be able to check the delivery status of your paperwork. You'll know that USCIS received your document. If they ever claim it never arrived, you'll have proof attached to the tracking number that it was delivered to their office on a specific date at a specific time.
If you submitted your change of address electronically, take a screenshot of the page that shows your confirmation. Keep that confirmation number for your records. If there's ever an issue verifying when you changed your address, you'll have proof of your compliance.
What Happens If I Change My Address While I'm Waiting for Important Paperwork?
If you're waiting for important paperwork and you're afraid it may be lost in the mail, you may have concerns about changing your address in the middle of an important process. You can't always know when important paperwork will arrive, especially when processing times are running long. 
If you know people who still live at your former address (like family members or roommates), it may seem like a good idea to keep that address on file and let a trusted person receive the paperwork for you. You shouldn't do that.
You should always file your change of address paperwork within ten days of moving. When you update your address with USCIS, you can also update your address with USPS. If you update your address with USPS, they can forward any mail addressed to your former residence to your new residence. You can update your address for mail forwarding with USPS online.
If you were sent USCIS paperwork in the mail while USCIS still had your former address, USPS can intercept it and send it to the right location. 
Do You Need Help With an Immigration Change of Address?
Most people are able to successfully change their address on their own. If you've forgotten to change your address within the ten-day period, you may need additional help or advice. An experienced immigration lawyer can walk you through the steps you need to take to correct the situation.
This is especially important if your failure to update your address caused you to miss important documents that were sent in the mail. Your period to respond to those documents may have passed, which can create significant issues for your immigration process. These issues may be too complicated for you to resolve on your own. You'll need a knowledgeable immigration attorney.
The Cohen, Tucker & Ades law firm has been working in the immigration law field for decades. As compassionate immigration reform advocates, we've worked to help people live the American dream. Contact us if you need assistance handling matters with USCIS.
Sources:
AR-11, Alien's Change of Address Card | www.USCIS.gov
Student and Exchange Visitor Program | ICE
Official USPS® Change-of-Address Form | The U.S. Postal Service (USPS)