Your Guide To Preparing for Webex Immigration Court
A Complete Guide to Get You Ready for Your Appearance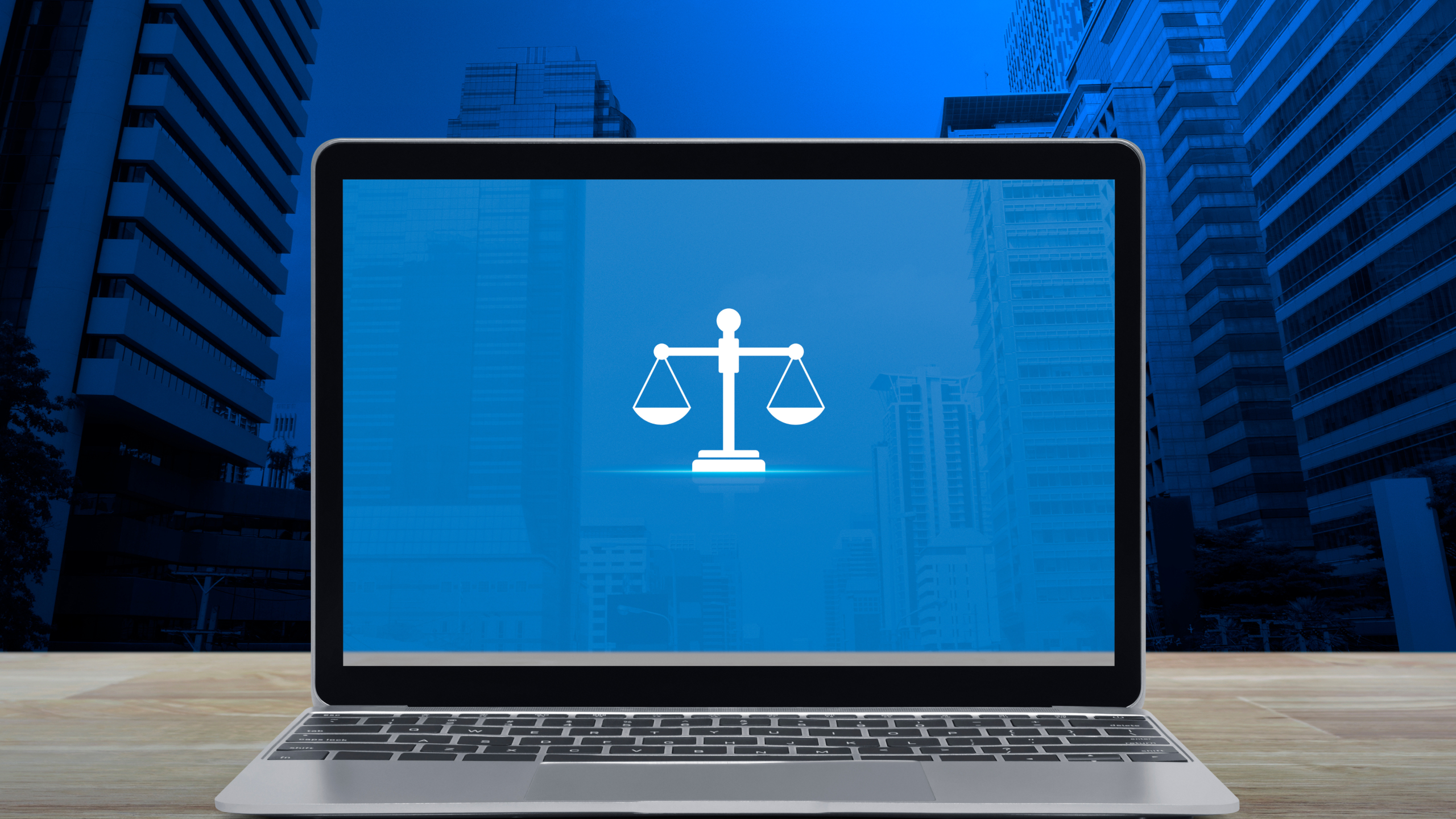 Webex court hearings area convenient alternative to conventional court hearings for immigrants and immigration judges. If you don't have reliable transportation or the ability to arrive in person for court due to childcare needs, work demands, or more, Webex court appearances can be easier for you to access and more financially efficient.
If you have a Webex immigration court hearing scheduled soon, here's what you need to know before your court date. 
What Is Webex Immigration Court?
Webex court is a system similar to Zoom or Skype. It's a video call system that allows people to see each other and share documents while communicating over the Internet. While Zoom and Skype are often used for business meetings or personal calls, Webex is known for its high-quality security, making it a common choice for telehealth appointments — and, now, court proceedings. 
The Department of Justice recently announced that nearly all immigration court hearings would be held via Webex regardless of location and circumstances. If you have an immigration case that needs to be presented before a judge, it's likely that all of your court appearances will be virtual.
Why Do Judges Use Webex Immigration Court?
Like most alternatives to in-person meetings, Webex became a popular way to hold hearings during the pandemic. By conducting hearings virtually, all parties involved were safely able to remain in quarantine. 
Alternatives like Webex continue to be used for the sake of cost and convenience. No one has to travel to attend court, and judges are able to hear more cases in a day because schedules can run predictably. People are less likely to miss or reschedule court dates if the process is as simple as logging in from home. 
Webex is also a convenient way for the state to save money when the person expected to appear in court is currently detained or incarcerated. There's no need to transport anyone or increase security. 
How Should I Prepare for Webex Court?
Preparing for Webex court is a little bit different from preparing for an in-person court appearance, but the goal is still the same. Although Webex court feels less formal because you're able to attend court from the comfort of your own home, the process is just as serious as a formal court appearance.
Check Your Internet Connection Reliability
A reliable internet connection is crucial for virtual hearings. If the connection lags, you may not be able to hear the judge or your attorney, and they may not be able to hear you. Frequent disruptions or technical difficulties can have a negative impact on your appearance's outcome. 
Check the reliability of your internet connection before your court appearance. If your home internet connection isn't reliable enough for your hearing, consider asking your local library or community center if they have a quiet area you can use for your court appearance. 
Review Your Camera and Microphone Settings
You don't need to have a crystal clear camera and perfect audio, but the judge needs to be able to see you somewhat clearly and hear everything you say. The built-in cameras and microphones on most newer laptops and smartphones are sufficient. 
If your tech equipment is older and you can afford to upgrade, there are many reasons why it's worthwhile to invest in newer and more reliable electronics. If you don't frequently use electronics, ask a friend or family member with a newer phone or laptop if you can borrow their equipment.
Find a Quiet Place
It's difficult to conduct a serious web hearing in a loud environment or a public place. Find a place to attend your meeting where outside noises or other people can't cause a disruption or a distraction. 
Consider Using Earphones With a Built-In Microphone 
It's important to be able to hear the judge, attorneys, and interpreters and to be heard by them. Earphones with a built-in microphone can make it easier to isolate outside noises and eliminate echoes. 
Dress Appropriately
It can be easy to forget to dress for court if you aren't leaving your house. Putting a nice jacket or blazer on over your shirt can quickly elevate your appearance from casual to professional. 
Some people only dress in professional attire from the waist up when attending virtual meetings, but this may be a bad idea. You may need to stand up to get something out of reach, and if that happens, you don't want to court to see you wearing pajama pants. It's better to be mindful of your entire outfit. 
Make Sure Your Lawyer Has Digital Copies of Your Paperwork 
The judge reviewing your case should already have all relevant documents and paperwork before your court appearance, but mistakes can happen. 
Make sure your attorney has digital copies of all relevant documents and supporting evidence before your hearing. Your attorney will be able to send digital copies of your documents to the court in real-time if they've misplaced or misunderstood crucial documents. 
Keep Your Documents Handy
It may be helpful to keep paper copies of your documents in front of you during your Webex court hearing. 
If the judge references something or asks for clarification, it can be awkward or difficult to search your computer for digital copies of your documents while you're in a meeting. You won't need to bounce back and forth between open windows on your computer to find what you need if a hard copy of the document is sitting in front of you.
Review Your Judge's Instructions
Each judge may have unique instructions for how they'd like you to prepare for your hearing. It's important to review these instructions and assure compliance ahead of your hearing. 
What Should I Do When My Webex Meeting Starts?
You should aim to be ready about ten minutes before your hearing is due to start. Webex is its own unique system. You'll likely be learning to use it for the first time when your meeting starts. Make sure to type your full name and email address when prompted. You should not use a nickname. This let's the immigration judge know you are part of the proceedings. 
Enter the Meeting Through the Provided Link
You or your immigration lawyer will receive a hearing notice from the court that includes your Webex link. You can also find the link through the U.S. Department of Justice website, provided you know where the hearing is scheduled and the immigration judge's name. Once you have the Webex link, all you need to do is click the green button that says "Join Meeting" when you're ready.
Check Your Settings
After you join the meeting, Webex will prompt you to review your audio and video settings. Your audio and video need to be enabled. If they're enabled, their icons will show up green. If they're disabled, they'll show up red with a line striking through them. You can click on the audio and video settings to manually enable and test your audio and video devices.
Choose Your Display View
The top right corner of the Webex window has a "video view" option that will allow you to choose how the video streams appear on your screen. "Active speaker" refers to the courtroom. You'll also have the option to see yourself and any other participants (like your attorney) on screen.
It's usually easier to choose a display view where the courtroom will take up the majority of your screen. You and your attorney will take up the majority of the screen that the judge is looking at. 
Wait for Your Meeting To Begin
Once everyone is logged into the meeting and settled in, your court hearing will officially begin. You may have to wait in a virtual waiting room. Don't worry, the immigration judge will let you enter the virtual courtroom when ready to proceed. If you've tested and troubleshot everything ahead of time, it's unlikely that you'll experience any technical errors or difficulties that will impact your meeting. 
If you do, inform others in the meeting that you need to fix a technical issue instead of trying to fix it while maintaining a conversation or logging out of the meeting without warning.
Do I Need a Lawyer for My Webex Immigration Court Meeting?
It's best to have a lawyer any time you're involved in a court case. Immigration court can be very difficult to navigate without the assistance of an experienced immigration attorney, especially if you're in removal proceedings or attempting to appeal a USCIS decision that didn't work out in your favor. It's never a bad idea to hire an attorney. 
If you don't already have an attorney, you should find an attorney as soon as possible. Your attorney will need an opportunity to review your case, speak with you, and help you prepare for your court hearing. Hire an attorney as soon as you know you'll need to attend Webex court to avoid rushing through the preparation process. 
Do You Need Help With Your Immigration Court Hearing?
It's important to take immigration court seriously. Immigration court processes can go on for a long time, and the burden almost always in on the immigrant to establish why he/she/they should be allowed to remain in the country. Immigrants without representation have a difficult time being heard. 
The knowledgeable immigration law team at Cohen, Tucker + Ades can walk you through the process of attending immigration court, including the crucially important preparation phase. If you have a court date coming up soon, time is of the essence. Contact us for a consultation to learn how we can assist you with your immigration court case. 
Sources:
EOIR Operational Status | U.S. Department of Justice
Speedcheck Internet Speed Test | Speedcheck
Webex Instructions for Immigration Court Hearings | U.S. Department of Justice
Instructions for Webex Appearances | U.S. Department of Justice
Find an Immigration Court (and access internet-based hearings) | U.S. Department of Justice