What Is Asylum in Immigration For?
The Basics About Asylum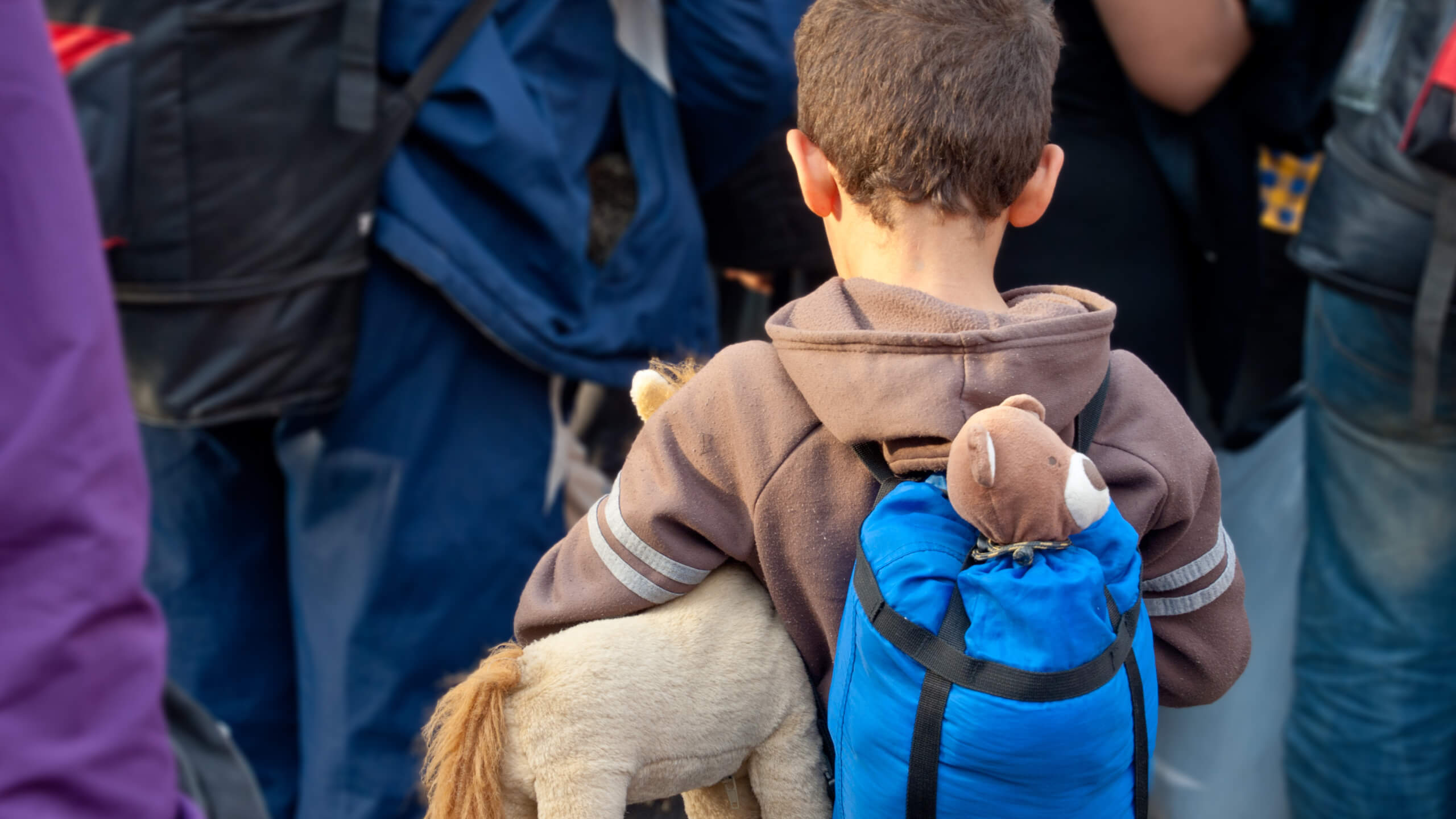 Asylum is a form of protection to help vulnerable people who may be in danger if they return to their home country. 
Obtaining asylum status can be challenging, and new rules regarding the asylum application process can make the process even more difficult. Below, discover what migrants need to know before attempting to reside in the United States as asylum seekers.
What Is Asylum?
Asylum involves seeking a safe haven in another country when your home country is deemed too dangerous. According to the United Nations High Commissioner for Refugees (UNHCR), asylum is a human right. Countries participating in the United Nations have different eligibility requirements for asylum and different processes for moving asylum seekers through the process. 
International law plays a role in asylum eligibility, but the U.S. government makes its own rules for the United States asylum process.
What Is the Difference Between Asylum and Refugee Status?
Refugee status is granted to people living outside of the United States. A refugee is defined by United States law as someone who:
is located outside of the United States;
is of special humanitarian concern to the United States;
demonstrates that they were persecuted or fear persecution due to race, religion, nationality, political opinion, or membership in a particular social group;
is not firmly resettled in another country; and
is admissible to the United States.
Refugees must receive a referral to the U.S. Refugee Admissions Program (USRAP) to be considered for refugee status. 
On the other hand, asylum is a process only available to individuals who are already in the U.S., while the refugee process is done overseas. Asylum allows individuals who are in the U.S. to remain in the U.S. instead of being forced to return or deported to a country where they may be persecuted or harmed.
USCIS reviews and decides asylum claims on a case-by-case basis. It typically grants asylum status to approved individuals rather than large groups who experienced the same event. 
How Did Title 42 Affect the Asylum Process?
The Centers for Disease Control and Prevention (CDC) created Title 42, and the Trump administration enacted it. This rule impacted U.S. immigration law by allowing border officers to turn away asylum seekers at the border due to the COVID-19 pandemic. 
Title 42 claimed that an influx of immigrants could harm public health and cause a healthcare crisis. 
Title 42 officially ended in May 2023. The pandemic is considered to be over, and emergency public health provisions no longer apply to the asylum process.
What Is the Difference Between Affirmative and Defensive Asylum?
USCIS allows people to apply for asylum either affirmatively or defensively. If you are currently in the United States and have not received a notice to appear from an official immigration authority telling you that you're in removal proceedings, you can file for asylum affirmatively. 
Affirmative application means that the United States Government is not investigating or reviewing you for deportation.
When you use an asylum application to attempt to avoid deportation, it's called a defensive asylum application. 
If you may be removed from the United States and it would be unsafe for you to return to your home country, you can file a defensive asylum application to attempt to stop removal proceedings.
When possible, it's usually better to file for asylum affirmatively. It shows immigration authorities that you're interested in following the rules and can help avoid lengthy, costly removal proceedings.
Who Can File for Asylum in the United States?
People who meet specific criteria can apply for asylum in the United States. These criteria apply to people who have faced serious persecution due to the following factors recognized by USCIS: 
Race
Religion
Nationality
Membership in a particular social group
Political opinion
These criteria also apply to people who have a legitimate reason to believe they will face serious persecution for these factors if they return to their home country, defined as a "well-founded fear of persecution." 
For example, if your country's government announces that they intend to jail people for reasons relating to their race or religion and you are a part of that group, you would have a well-founded fear of persecution.
These factors do not apply to people who face reasonable legal consequences rather than persecution. 
Persecution for following the Muslim faith is not the same as persecution for being a member of an extremist group known to commit terrorist activity, like the Islamic State in Iraq and Syria (ISIS). USCIS will not admit people into the United States if their activities in their home country would also be illegal in the United States. 
Where Do You File for Asylum in the United States?
You cannot file for asylum from your home country. You must already be in the United States when you file your paperwork and begin your asylum case. 
People already in the United States on a non-immigrant visa can open an asylum request while still within the country. 
There is one exception to the rule that forbids asylum seekers from applying for asylum status from outside of the country. U.S. Customs and Border Patrol (CBP) attempts to streamline seeking asylum by turning asylum seekers away from the U.S. border if they arrive without an appointment. 
Customs and Border Patrol wants people to use their website or smartphone application to apply for asylum near the United States border. Asylum seekers not currently located within the United States are asked to submit electronic forms and provide supporting documents that prove their asylum claim.
CBP will review the information submitted through the app and decide whether to allow them into the country to pursue an asylum application. If you're eligible, they will schedule an appointment at the nearest port of entry to the United States. 
They will interview you to determine eligibility further and allow you to file for asylum formally if your claim is legitimate. 
Who Can Be Denied Asylum?
Anyone currently wanted for a crime or with known ties to a criminal group or gang violence can be denied asylum. Known criminals or people believed to have participated in terrorist organizations pose a safety threat to the United States. 
A rule recently enacted under President Biden prevents anyone who enters the United States through an improper pathway (i.e. entering between ports-of-entry) from filing for asylum. Many immigrants have become residents without proper documentation, fearing for their lives, and asked for forgiveness later. These people can no longer request asylum unless "exceptional circumstances" exist. This rule is currently subject to federal litigation. 
The rule is new, and it isn't clear what circumstances qualify as exceptional. The Department of Homeland Security (DHS) states that people who enter the United States without prior authorization must produce compelling evidence that returning to their country of origin would lead to severe persecution or torture. 
The law also requires that asylum seekers try to obtain asylum in every country they pass through on their way to the United States. If migrants arrive at the southern border of the United States, they must first seek asylum or refugee status in Mexico. 
Applicants who have not attempted to seek refugee status in other countries may be denied refugee status in the United States.
What Happens When Asylum Status Is Granted?
When asylum status is granted, asylum recipients are allowed to remain in the United States indefinitely. Asylees may petition for their spouse and unmarried minor children to receive derivative asylee status.
Most asylees can apply for permanent resident status (also known as a green card) one year after being granted asylum. A green card would allow an asylum recipient a path to U.S. citizenship. 
Most green cards need to be renewed after ten years, but green card recipients can apply for full U.S. citizenship through naturalization after five years. 
Green card recipients can file petitions for their immediate family members who live abroad. If your immediate family members, such as your unmarried children under 21, you can apply to help them immigrate to the United States.
What Happens When Asylum Status Is Denied?
When an asylum application is denied, applicants must leave the United States. They do not necessarily need to return to their home country if they can find another country willing to grant them asylum or refugee status. 
Upon denial of asylum, you will be placed in removal proceedings. Removal proceedings are the beginning of the deportation process. You can request the immigration judge reconsider your asylum application. You can also apply for withholding of removal and relief under the Convention Against Torture. The immigration judge will make the final determination on the credibility of your claims. 
If your case is denied again, you can appeal the decision to the Board of Immigration Appeals. The Board of Immigration Appeals will review the judge's decision. The appeal is based on the testimony and evidence considered by the immigration judge. If you have any additional information not yet presented in your case, you can file a motion to reopen. 
If BIA denies your appeal, this is usually the end of the process. The United States Courts of Appeals can review the denial of an asylum application. Federal litigation is complicated and can be expensive.
The United States Supreme Court can technically receive and review asylum appeals denied by BIA, but this situation rarely occurs. The Supreme Court only agrees to hear a few cases each year and, typically, only cases involving conflicts of law or novel issues. 
Do You Need Legal Assistance With Your Asylum Case?
If someone you love is in a dangerous situation, it's only natural to want to help them. If this person isn't your immediate relative, the only other option you have is to help this person seek asylum. 
If you are currently in the United States and it is unsafe to return to your home country, seeking asylum may be your only choice.
The experienced immigration law team at Cohen, Tucker + Ades has over 40 years of experience helping immigrants lead safe and happy lives in the United States. If you need legal assistance for an asylum immigration case, contact us for a consultation. 
We'll be able to inform you of your options after reviewing your situation. Time is of the essence if you are facing removal proceedings. 
Sources:
Weekly U.S.-Mexico Border Update: Title 42 Ends | WOLA Advocacy for Human Rights in the Americas
Terrorist Groups | National Counterterrorism Center | Office of the Director of National Intelligence
CBP One™ Mobile Application | U.S. Customs and Border Protection
DHS and DOJ Finalize Rule to Incentivize Use of Lawful Immigration Pathways | United States Department of Homeland Security