What Is Title 42 in Immigration?
What was its impact on immigration?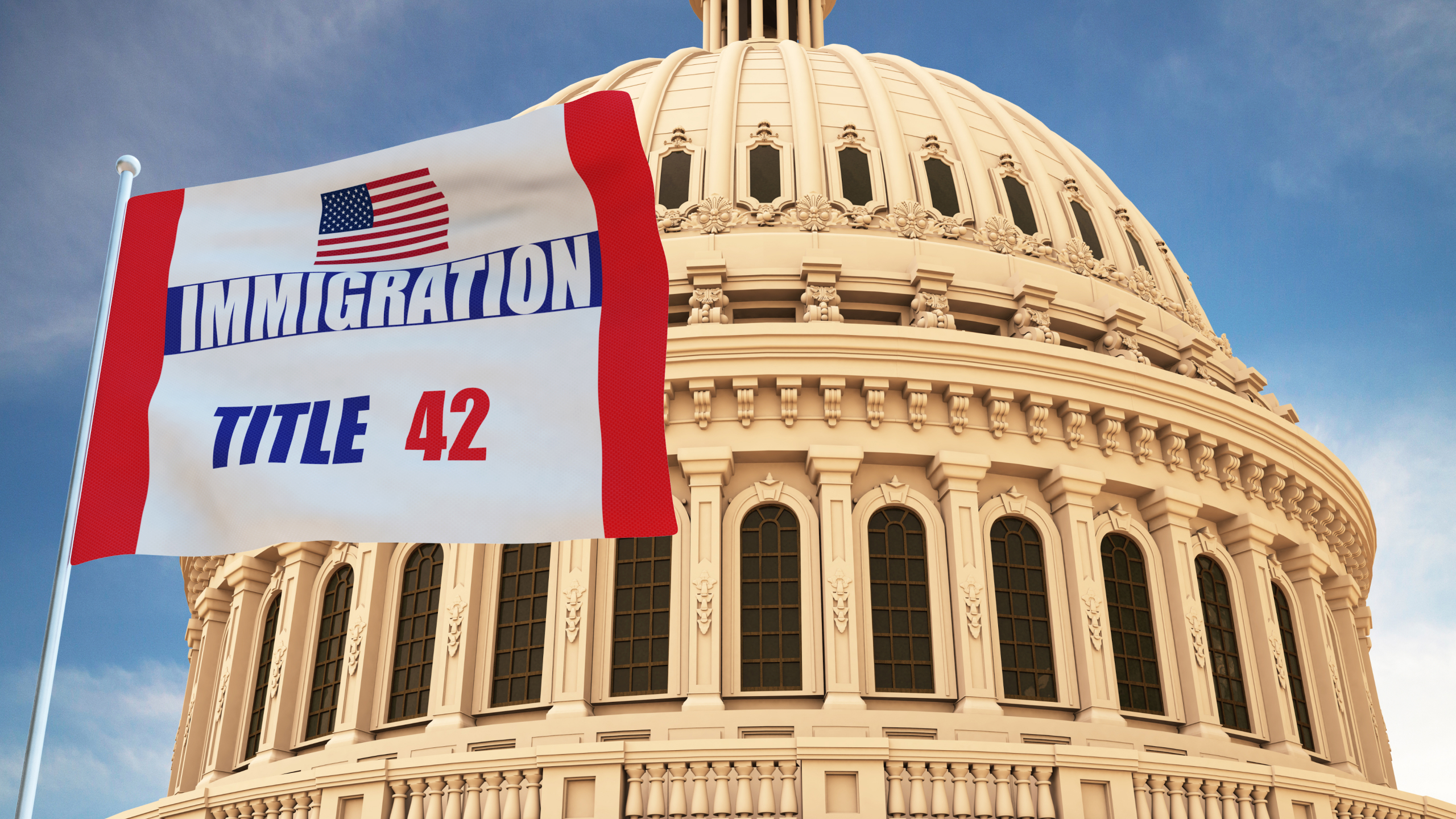 Title 42 is an immigration rule enforced by the Centers for Disease Control and Prevention (CDC). Critics of Title 42 argue that it places asylum seekers in unsafe situations and unfairly denies migrants the opportunity to legally seek asylum in the United States. 
Title 42 was enacted and enforced under two separate government administrations, each with its own justifications for the practice. 
Title 42 changed in its methods of enforcement from the Republican Trump Administration to the Democratic Biden Administration. Still, many immigration reform advocates claimed that these changes were for the worst. The Biden Administration tried to end Title 42, but a federal judge in Louisiana blocked the action. Title 42 was recently expired on May 11, 2023 at 11:59PM. 
This is what Americans and hopeful immigrants need to know about Title 42 and how immigration policy affects people seeking asylum in the United States.
What Is Title 42?
Title 42 is a long-standing immigration law originally designed to act as a public health order and safety measure. Title 42 regulates immigration in situations where communicable diseases or threats to public health may outweigh the benefits of allowing a foreign national into the country. 
Title 42 officially became an enforceable law in 1944, but it was hardly ever used. Enforcement of Title 42 was only applied on a case-by-case basis until the COVID-19 pandemic shook the world and changed the way that governments maintained their borders. It was only at this time that Title 42 became a blanket border policy that encompassed everyone who approached the southern border of the United States.
Title 42 has been a subject of debate since the coronavirus pandemic when this nearly-forgotten law was resurrected from the books and used to enforce border security and anti-immigration measures when countries were locked down to prevent the spread of the virus. 
Why Is Title 42 Controversial?
Title 42 became relevant due to global health concerns, which justified the administration's use of the rule to tighten security along the border. The goal was to prevent the spread of COVID-19, especially before vaccination was widely available. 
In March 2020, the Trump Administration enacted Title 42 and empowered border patrol officers at the southern border of the United States. The southwest border of states like Arizona and Texas required the most reinforcement to prevent border crossings.
When the Centers for Disease Control (CDC) enacted Title 42, more than two million foreign nationals were sent back upon reaching the United States border. Most of these foreign nationals were ordered by border patrol officers to immediately return to Mexico, which was the most common country of origin for those approaching the U.S.-Mexico border.
Prior to enacting Title 42, foreign nationals were allowed to ask for asylum after crossing the U.S. border. After Title 42 was enacted, foreign nationals were not allowed to make these requests for asylum. They were unceremoniously sent back the way they came by border patrol agents without the opportunity to make a formal request.
Critics of former president Donald Trump and his administration's leadership pointed out that turning immigrants seeking asylum away at the border placed them in unsafe situations. The voyage to the southern border of the United States is long and dangerous. Some immigrants do not survive the journey, succumbing to exhaustion, starvation, and dehydration. Title 42 promptly sent them on a return journey that was just as dangerous as the trip to the border. 
Advocates for immigration reform were vocal about their desire to revisit the human rights implications and practices of Title 42. There were several proposed alternatives to how Title 42 was enacted, but none of the proposed solutions came to fruition.
Is Title 42 Still in Effect?
Title 42 was set to expire at the end of 2022, but the Supreme Court allowed it to continue indefinitely. Title 42 was recently expired on May 11, 2023 at 11:59PM. The Department of Homeland Security made preparations for changes in immigration protocols to take effect when Title 42 ended.
The Biden Administration has announced they plan to continue enforcing Title 42 until May 11, 2023. At that time, the Department of Homeland Security will begin to utilize stricter asylum immigration protocol that President Biden and his administration have already put in place. 
What Is the Biden Administration Doing To Title 42?
When the Biden Administration took office, they made promises to roll back rules and regulations associated with Title 42, as Public Health was no longer a significant concern. They have announced an end date for Title 42, but they've also made changes to immigration policy that continue some of the practices utilized during the enforcement of Title 42.
The Biden Administration has made strides to decrease opportunities for immigration into the United States, which raises complications for foreign nationals seeking asylum.
The Biden Administration has proposed a strict limit of a maximum of 30,000 immigrants seeking asylum per month. These rules will be enforced at the southern border of the United States, where hopeful immigrants from countries like Mexico, Cuba, Nicaragua, Venezuela, and Haiti will arrive, hoping to seek assistance from the United States government.
Critics argue that Biden's new policy will effectively expand the perceived overreach of Title 42 rather than minimize the harm it has caused for hopeful immigrants in need of help. 
The Biden Administration claims that the new rules are designed with the safety of migrants in mind. The number of potential immigrants arriving at the southern U.S. border has substantially increased over the past two years. 
Border officers are not prepared to deal with the influx of potential immigrants arriving, and Biden's Administration claims that the new policies are designed to make the border safer for everyone, potential immigrants included.
Biden encourages hopeful immigrants to apply from their country of origin and seek legal entry before traveling to the border. Immigrants who arrive with legal asylum status will not be turned away.
Will Immigrants Still Be Removed or Denied Entry When Title 42 Ends?
Title 42 allowed for expedited removal of people who immigrated unlawfully and expedited denial of people seeking asylum. People will still be turned away at the border when Title 42 ends if they don't have a valid visa or entry permit. 
Title 8, a rule that removes people in the United States on expired or false permits or visas, will always remain in effect. People who utilized visas or entry methods other than asylum status can and will be deported if their visas are no longer valid or if they were found to have obtained their visa or entry permit under false pretenses.
Expulsions and deportation will always be part of the law for people who lose their status or enter the country without proper authorization.
How Can Immigrants Apply for Asylum From Outside of the United States?
Despite the Biden Administration's claims to be empathetic to asylum seekers, they don't seem to understand the implications of their policy changes.
Applying for asylum can get tricky. You can only apply for asylum at the United States border or at a point of entry. You cannot apply for asylum from your home country. That's one of the reasons why critics of immigration policy take issue with new immigration rules and asylum intake limits.
Asylum may be the only valid option for many people seeking safety in the United States. They may not have another valid reason to obtain a visa or special immigrant status within the United States. 
Suppose immigrants are heavily discouraged from arriving at the border to apply for asylum, and they're unable to apply for asylum from their home country. How will they be granted asylum?
This is one of many significant issues immigration reform advocates take with the new policy. It isn't possible to seek asylum in the United States from a different country, and potential immigrants know that spots for asylum at the border are limited. Rather than dissuading immigrants from approaching the border, the new policy may have the opposite effect.
Immigrants may rush to the border at the beginning of the month in an effort to obtain asylum. The scarcity of asylum spots will only make them more valuable and increase the amount of competition for them. 
The rule also makes it appealing for immigrants to risk their lives sneaking across the border into the United States. It's easier to apply for protected status or asylum status after you've already arrived in the United States. 
Desperate asylum seekers may feel that entering the country without documentation is their only option, and they may endanger their lives during the process.
CBP One May Be a Solution to The Problem
CBP One is a mobile app that immigrants can use before presenting themselves at the southwest border of the United States or at another point of entry when seeking asylum. The CBP One app allows migrants to submit information to verify their eligibility for things like asylum status. 
CBP One was designed to minimize human contact at the border, which reduces the chances of spreading COVID-19 among migrants and border patrol officers. The app will continue to be used even after Title 42 ends because it makes it easier for border patrol officers to handle requests to cross the border.
The app is specifically for citizens of Mexico to use and can be used only in Northern Mexico and Central Mexico. Migrants from other countries seeking asylum will need to be present in the specified area in order to submit their information through the app. 
If migrants meet the criteria, they can schedule a meeting at participating ports of entry along the border. Several points of entry currently participate in the CBP One system, including:
El Paso, Texas
Laredo, Texas
Hidalgo, Texas
Eagle Pass, Texas
Brownsville, Texas
Nogales, Arizona
Calexico West, California
San Ysidro, California
Migrants with an appointment scheduled through the mobile app can present themselves at the border without being turned away. They will be subject to inspection by U.S. Customs and Border Protection upon arrival. 
Will CBP One Work for Everyone? 
Submitting your information doesn't guarantee that you'll receive a scheduled appointment. A scheduled appointment does not guarantee that someone will receive asylum or be permitted to enter the United States upon arrival. It only guarantees migrants consideration for entry if they meet specific criteria and there are asylum spots available.

The app can be used by migrant families, but it cannot be used by minors or unaccompanied children. Children must schedule an appointment with a parent or guardian. 
While CBP One can simplify the process of seeking asylum and make it safer, the process is still considered imperfect. Only migrants with access to a working mobile phone will be able to apply for asylum. 
Many migrants seeking asylum from unsafe situations live well below the poverty level. They cannot afford a mobile phone or a service plan. The only way to use the service is to find a working mobile phone you can use to submit your information. 
Do You or a Family Member Need Assistance Seeking Asylum?
USCIS makes decisions on asylum claims. If they're satisfied with the evidence you've presented, they may grant you asylum. If they're uncertain, they can refer your case to immigration court. When your case reaches immigration court, you have the right to an attorney. Your attorney will represent you and explain your asylum case to the court.
The Cohen, Tucker & Ades team of immigration attorneys has a wealth of experience filing appeals for denied entry, challenging USCIS decisions, and representing hopeful immigrants in court. If you or a family member have been denied asylum and need to appear in court, contact us. We may be able to represent you.
Sources:
DHS Continues to Prepare for End of Title 42; Announces New Border Enforcement Measures and Additional Safe and Orderly Processes | Homeland Security
FACT SHEET: Biden-Harris Administration Announces New Border Enforcement Actions | The White House
Fact Sheet: Using CBP One™ to Schedule an Appointment | United States Department of Customs and Border Protection