Do You Need To Be Vaccinated To Travel To The USA?
What You Need to Know Before Coming to the U.S.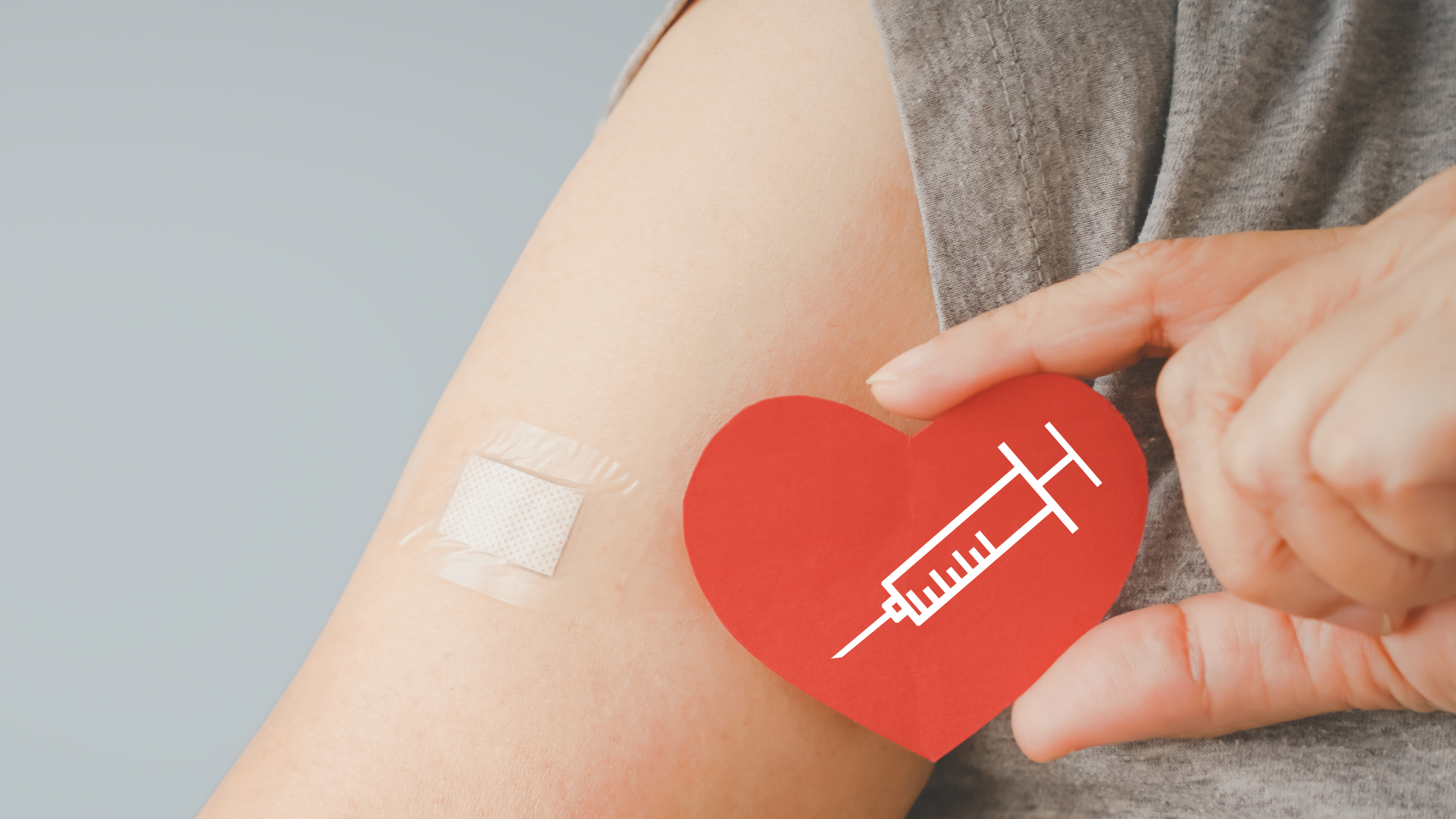 Travelers to the United States are assessed for the safety of their entry. The United States does not want to allow anyone into the country who may pose a risk to the health or safety of American citizens. 
Vaccination requirements will vary depending on how you enter the United States and your immigration status. Most travelers won't be impacted by vaccination requirements, but some will. Let's dive a little deeper into answers to FAQs regarding travel restrictions, vaccinations, and beyond.
COVID-19 Vaccination Requirements and Travel To the United States
At the height of the COVID-19 pandemic, the coronavirus was regarded as a public health emergency. Non-mandatory travel to many places was severely restricted. 
As America's Department of Homeland Security (DHS) eased its travel restrictions, travelers who could show valid proof of vaccination or a valid medical exception for not receiving a vaccination were able to travel. Vaccination requirements worked in conjunction with mask requirements to slow the spread of COVID through travel.
Do Visitors To the United States Still Need COVID Vaccines?
The Biden administration and private businesses have significantly eased COVID-related restrictions as a significant amount of people have received their vaccinations, and COVID case numbers have gone down across the world. 
The original requirement by presidential proclamation mandated that visitors to the United States receive a complete vaccine series from a list of approved vaccine manufacturers (Johnson and Johnson, Moderna, Oxford-AstraZeneca/Covishield, Pfizer-BioNTech, Sinopharm, or Sinovac) at least 14 days before departing for the United States.
In addition to vaccine requirements, there were also mandatory testing requirements. Foreign nationals from Mainland China, Hong Kong, and Macau were previously required to provide proof of a negative COVID test result as an additional safety measure during the COVID-19 pandemic.
Visitors from Canada and Mexico arriving at land ports of entry were required to provide proof of vaccination and/or a negative COVID-19 test to be allowed admission to the United States.
Immigration and government agencies would prefer that visitors to the United States receive a COVID vaccine or show proof of a negative COVID test first, but they're no longer requiring nonimmigrant, noncitizen visitors to show proof of vaccination. The White House dropped the "proof of vaccination" requirement in May of 2023.
Air travel may be different. Private airlines for international travel and domestic travel are allowed to impose and uphold their own vaccination requirements. The airline may require air passengers to participate in special protocols or show proof of vaccination before boarding a flight. They technically retain the right to refuse to serve unvaccinated travelers.
Vaccination Requirements for Visitors to the United States
If you're coming to the United States as a nonimmigrant, like on a vacation or for a business trip, you aren't technically required to show proof of vaccination to enter the country. The World Health Organization (WHO) and Centers for Disease Control and Prevention (CDC) recommend visitors first receive vaccinations to protect against specific diseases and prevent their spread. More information can be found on the WHO and CDC websites.
These vaccines are optional but highly recommended for the health and safety of visitors. Consider how many people from different places you will encounter as a routine part of international air travel. International airports spread germs quickly, and it can be difficult to implement perfect sanitation practices in crowded places packed with people from all across the world. 
These vaccines can help prevent serious or fatal illnesses in you, your family, and the people you come into contact with. When you choose to get a vaccine, you're making an empathetic choice to protect yourself as well as the people around you. These vaccines include:
COVID-19.
Chickenpox.
Hepatitis A.
Hepatitis B.
Influenza.
Measles, mumps, and rubella (MMR).
Meningitis.
Pneumonia.
Polio.
Rabies.
Shingles.
Tetanus, diphtheria, and pertussis (TDAP).
Use your best judgment. If you're young and healthy, it's wise to have a flu vaccine to prevent serious illness, but it's uncommon for the flu to be fatal. If you've already had chickenpox or shingles, a vaccine may not be useful. Meanwhile, vaccinating against conditions like polio, hepatitis, and rabies can save your life. Consider prioritizing life-saving vaccines if you haven't already received them.
Vaccination Requirements for Immigrants and Permanent Residents
Vaccination requirements for non-U.S. citizens, like immigrants and lawful permanent residents, are different. The requirements to visit the United States on a non-immigrant visa have little in common with the requirements for immigrant visas. If you're coming to the United States to become a permanent resident, the depth of your background check, interviews, and inspection goes much further.
Immigrants to the United States are expected to undergo a medical examination to check for diseases or illnesses that can pose a significant risk to public health. Immigrants are required to be vaccinated against dangerous communicable diseases. 
Examinations are performed by specially certified doctors who will complete forms for USCIS or the U.S. Embassy or Consulate. Your doctor will want to see comprehensive medical information at your appointment, including your vaccine history. If you don't have the required vaccines, you may be required to receive them before you're given medical clearance to immigrate to the United States.
What Vaccines Do Noncitizens Need To Obtain Green Cards in the United States?
The United States refers to the WHO and the CDC for vaccination guidelines. WHO keeps track of the spread of diseases across the world and makes recommendations designed to eradicate serious diseases that can be fatal or cause significant loss to quality of life.
The CDC and WHO ask that everyone who can be vaccinated receive vaccinations against specific diseases. WHO breaks down its recommendations by age group. They suggest that all healthy and eligible adults be vaccinated against diseases like polio, hepatitis, measles, rotavirus, and rubella.
If you're a citizen of a developed country, it's likely that you've already received all of the vaccinations you need to be compliant with United States immigration policy. If you haven't, you may be able to receive the required vaccinations in your home country. If you don't have access to vaccines, you may be able to receive them from a doctor in the United States. 
All required vaccinations are easily accessible through the United States healthcare system.
What If You Can't Be Vaccinated?
There are certain circumstances in which doctors may recommend against specific types of vaccines. People with compromised immune systems or specific conditions cannot safely tolerate some vaccinations. If this is the case, you're allowed to obtain a medical exception for the specific vaccines that doctors recommend you skip. 
As long as the exception is legitimate, you won't be required to obtain those vaccinations before becoming a lawful permanent resident of the United States.
Some vaccinations aren't recommended during pregnancy. If you're currently pregnant, you may have to wait until after you've had your baby and recovered from childbirth to receive certain vaccines.
What Happens If You Contract a Contagious Disease in the United States?
Receiving vaccinations before arriving in the United States is strongly recommended. Vaccines can help to protect your life and the lives of people around you. They also reduce the risk that you'll need emergency medical treatment when you arrive in the United States.
If you develop a serious medical condition during your visit, American hospitals will treat you for all medical emergencies regardless of your ability to pay or immigration status. A noncitizen nonimmigrant person won't be denied life-saving medical intervention. You will acquire medical debt. If a U.S. citizen or permanent resident has completed an affidavit of support for you, your medical debt will become their responsibility. If Medicaid or charity funds are used to pay your medical expenses, you may have difficulty returning to the U.S. or obtaining a new visa. 
While it may give you peace of mind to know that you won't be denied life-saving treatment, you shouldn't rely on emergency treatment as a way to keep yourself safe. The recommended travel vaccines are far safer and ultimately significantly less expensive than contracting a disease and dealing with the consequences.
Do You Need Legal Help With Your Vaccine Requirements?
Visitors to the United States won't need to meet vaccine requirements, but they're strongly encouraged to do so voluntarily. Immigrants to the United States are mandated to meet specific vaccine requirements unless they have a legitimate medical exemption from receiving certain vaccines.
If you need legal help navigating vaccine requirements or the immigration process, the thoughtful immigration law team at Cohen, Tucker + Ades may be able to help. Contact us for a consultation to review the details of your case.
Sources:
WHO recommendations for routine immunization – summary tables | World Health Organization
The Biden-Harris Administration Will End COVID-19 Vaccination Requirements for Federal Employees, Contractors, International Travelers, Head Start Educators, and CMS-Certified Facilities | The White House
Recommended Vaccines for Adults | CDC.gov