2023 New Immigration Laws: DHS & DOJ Propose New Asylum Rule
What You Should Know About the New Rule?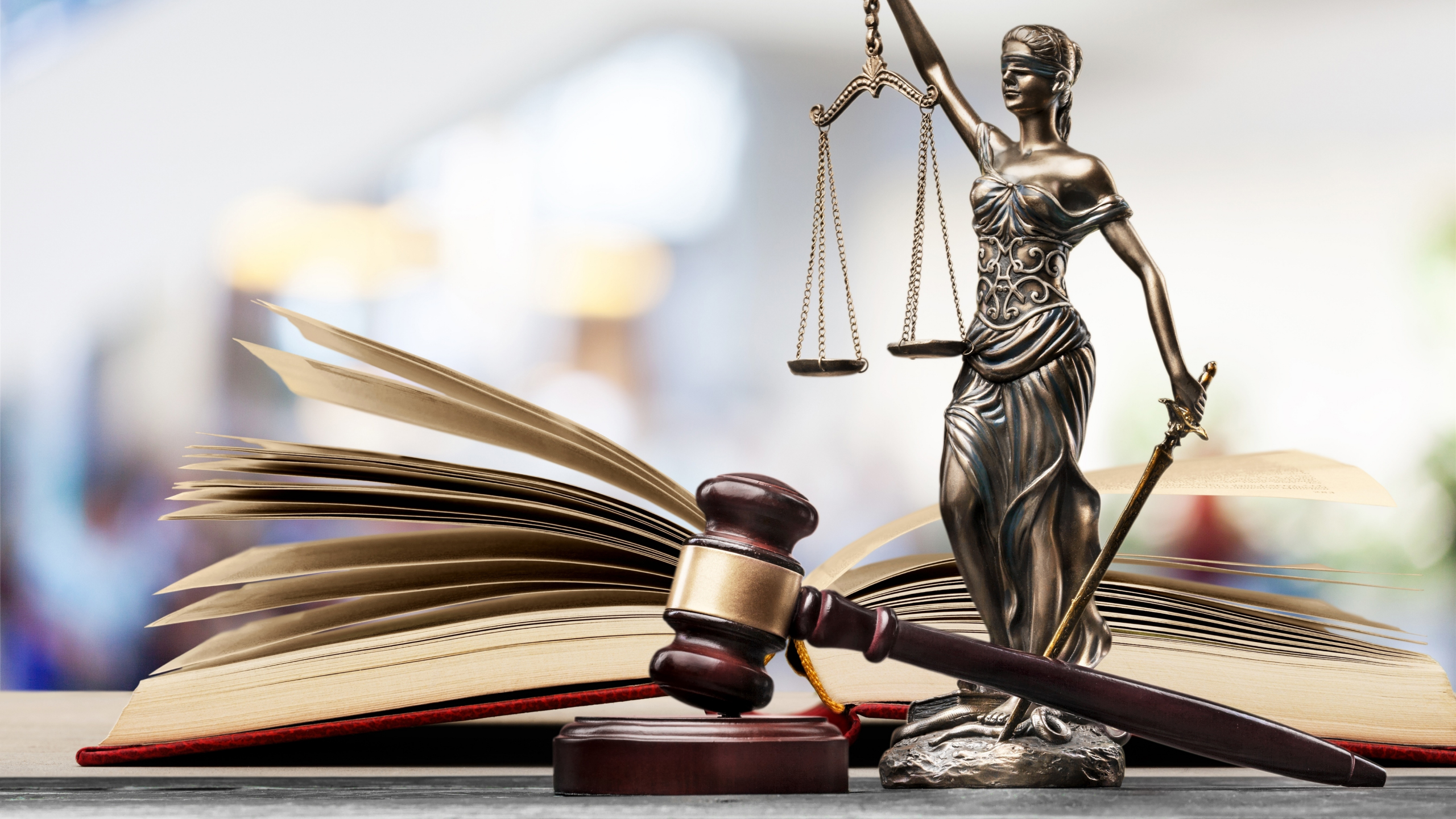 Immigration reform is an ongoing process that has spanned over 100 years. New proposals, ideas, immigration bills, and laws are constantly created, drafted, or enacted. 
Both sides of the political aisle, Democrats and Republicans, and immigration authorities agree that the immigration system is broken and needs a significant overhaul.
The new asylum rule addresses concerns regarding migrants seeking asylum in the United States. 
The rule would work with existing regulations to fortify their strength and impose more significant consequences for people who fail to follow proper protocol when seeking residency in the United States.
When Does Title 42 End?
Title 42 was a rule enacted under the Trump administration to control immigration and prevent undocumented immigrants from entering the United States during the COVID-19 pandemic. 
Title 42 officially ended in May. With the drastic improvement of the pandemic, the Centers for Disease Control and Prevention's (CDC) public health restrictions lifted, officials have more options and opportunities to address immigration policies. 
The Department of Homeland Security (DHS) and Department of Justice (DOJ) can no longer rely on Title 42 to control and regulate the immigration process at ports of entry or use Title 42 as the protocol for denying entry or deporting undocumented immigrants in the United States.
Anticipating Immigration Changes After the End of Title 42
Immigration officials were concerned with how the end of Title 42 would impact immigration attempts. Title 42 imposed public health restrictions on immigration. 
Officials were concerned that the end of Title 42 may encourage more people to arrive at the border in an attempt to immigrate to the United States. 
The rule is intended to make the situation manageable for immigration officials, who continue to be overwhelmed by migration challenges at the border. 
Measures have been taken to streamline the immigration process, but border officers feel these measures aren't enough. The rule is designed to reinforce rules that have already been instituted. 
What Is the New Asylum Rule?
The rule, as drafted by U.S. Citizenship and Immigration Services, is titled USCIS 2022-0016, Circumventing Lawful Pathways. 
The new rule went into effect on May 11, 2023 and has already ban challenged in court. The new rule has not yet been heard before the Supreme Court or passed by lawmakers.
The new asylum rule imposes asylum ineligibility for immigrants who arrive at the United States between ports of entry. 
Border patrol officers will only meet with migrants who submit asylum claims before arriving in the United States. 
The rule will also require that migrants traveling towards the U.S.-Mexico border to seek asylum in the countries they pass through. 
The rule would not be applied to certain migrants, including unaccompanied children, asylum-seekers who enter at a legal port of entry, or those fleeing "imminent" harm.
This requirement doesn't apply to asylum seekers who received their eligibility for asylum through laws and programs designed to assist citizens of Cuba, Venezuela, Haiti, and Nicaragua. It also won't impact anyone who is currently receiving Temporary Protected Status.
Asylum seekers who do not follow the proposed rule would face consequences that eliminate their eligibility to seek asylum.
How To Follow the New Rule? 
U.S. Customs and Border Patrol (CBP) created a smartphone application called CBP One that migrants can use to formally request asylum in the United States. 
The app became an essential tool for public health and safety during the pandemic when Title 42 was still in effect. CBP intends to continue using the app and similar tools to streamline the immigration process and discourage people from arriving at the border unannounced or crossing the border outside a port of entry.
Relevant U.S. immigration authorities review submissions through the app. Applicants will receive a date for a meeting with border security agents at their nearest U.S. port of entry.
What Happens If You're Approved for Asylum?
Immigrants approved for asylum can remain in the United States indefinitely. Asylees can request derivative asylum status for their spouse and unmarried children under 21 years old. Immigrants granted asylum are eligible to apply for a green card after one year. 
What Happens If You Travel to the United States Without Following the Rule?
The rule would be enforced with severe consequences. Noncitizens, people without lawful permanent resident status, and those without a valid visa who attempt to enter the United States without abiding by the protocols would be subject to deportation from the United States under Title 8. 
This includes people with a legitimate asylum claim, even if they would have otherwise been approved.
Deportation under Title 8 comes with a significant re-entry ban, barring immigrants from becoming a resident of the United States for up to ten years. 
What Are the Pros and Cons of the Rule?
Immigration authorities under the Biden Administration claim the rule would incentivize immigration attempts. 
While it does have some advantages for the safety of asylum seekers, the rule doesn't specifically provide any incentives for utilizing the documented process of immigration. It simply provides consequences for those who do not abide by the rule. 
The Department of Homeland Security and the Department of Justice believe that this new rule may help to save the lives of migrants. 
Many migrants attempting to cross the border work with "smugglers" to help them reach the United States. These smugglers don't have good intentions. Many people are harmed, robbed, and assaulted when working with border smugglers to become a resident of the United States.
To reach the border, people who attempt to cross on foot must navigate dangerous terrain, including mountains and rivers. Some migrants become severely injured and malnourished throughout their journey, reaching the border in ill health and in serious need of medical attention. 
Border authorities assert that the new asylum rule would significantly discourage migrants from attempting to reach the border without proper authorization or clearance. 
This may reduce the number of people injured, hurt, or defrauded by border smugglers and improve safety for people seeking to become a resident of the United States.
Despite the potential safety advantages, some drawbacks may make the situation difficult for asylum seekers. 
Many asylum seekers come from disadvantaged circumstances. They may not have access to a smartphone or the internet, making it difficult to apply formally. They may not even know they're required to request an appointment through the CBP One app. 
This creates a significant challenge in terms of spreading awareness of the rule. If the rule is written into law, it will be challenging to ensure that migrants are aware of it. 
They may not learn about the rule until they've made their way through Mexico to the United States' southern border. At that point, it would be too late. They would face consequences for violating a rule they were unaware of. 
When Did the New Rule Go Into Effect?
The new rule was technically finalized simultaneously with the end of Title 42. 
Because the rule is new, there is not yet a precedent for what would qualify as "exceptionally compelling circumstances." The interpretation of the phrase is up to the border patrol officers' discretion for enforcing the new rule. 
It is unclear if people seeking asylum will have a chance to appeal decisions made regarding their eligibility if they're turned away at the border. 
Do You Need Help Navigating the Immigration System?
Immigration law can be complicated. If someone you love lives in another country and is seeking asylum in the United States, it may not be clear how to help. 
The team at Cohen, Tucker + Ades has been helping immigrants become residents of the United States for over 40 years. 
Contact us for a consultation to learn what we can do for you. 
Sources:
Weekly U.S.-Mexico Border Update: Title 42 Ends | WOLA
Nationwide Enforcement Encounters: Title 8 Enforcement Actions and Title 42 Expulsions Fiscal Year 2023 | U.S. Customs and Border Protection
CBP One™ Mobile Application | U.S. Customs and Border Protection
9111-97, 4410-30 DEPARTMENT OF HOMELAND SECURITY 8 CFR Part 208 [CIS No. 2736-22; Docket No: USCIS 2022-0016] RIN | Public Inspection | Federal Register