The Top 10 Benefits of U.S. Citizenship
Is applying for naturalization a good idea for you?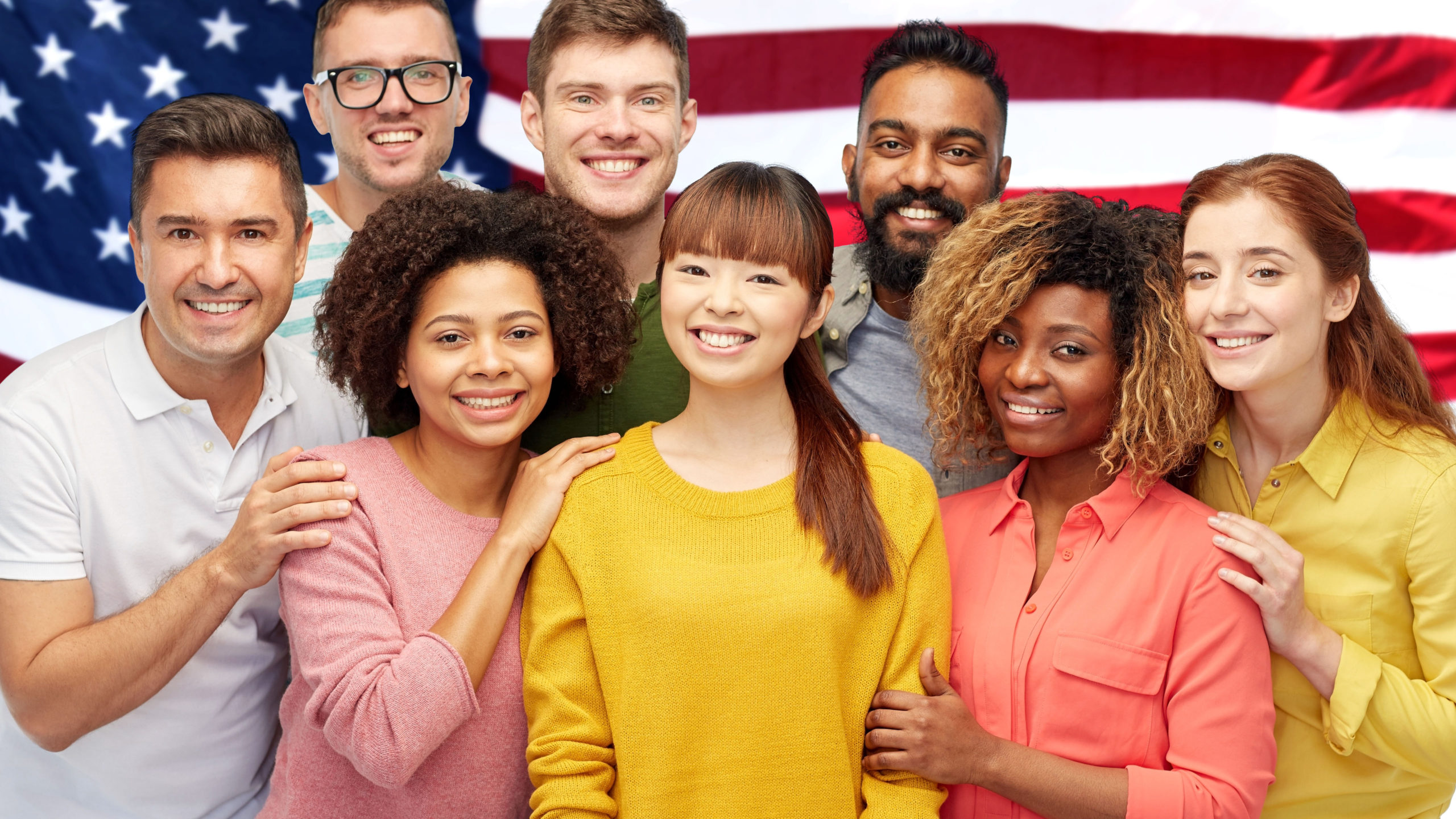 Permanent residents of the United States enjoy many rights and privileges while living in the United States. Naturalized citizens enjoy even more rights and privileges. Naturalized citizens of the United States have almost all of the same opportunities that born U.S. citizens have. 
If you're interested in becoming a U.S. citizen, here are the benefits you can expect.
What Are the Top 10 Benefits of U.S. Citizenship?
U.S. citizens have more benefits and advantages than permanent residents of the United States. If you know that you'd like to make the USA your permanent home, these rights and privileges will open new doors for you.
1. The Right To Vote
Non-citizens are unable to vote in elections. When you become a U.S. citizen, you can register as a voter and make your voice heard. 
Your opinions can work to change the landscape of American politics and policy. You can support candidates you believe in and strengthen the values that make the United States a global leader in freedom.
2. The Ability To Apply for Government Jobs
Naturalized U.S. citizens can work for the United States government in almost all areas. You can work for government offices or provide specialized services to government officials. If you have a background in accounting or bookkeeping, you can work for federal banks or the internal revenue service (IRS).
You can become a special agent in the FBI or work for the CIA. If you're bilingual and have deep knowledge of another country, you may even have an advantage when applying for these positions. Government agencies love knowledgeable people with diverse backgrounds who can help to bridge communication gaps and facilitate understanding.
3. Citizenship for Your Children
If you are a U.S. citizen and you have children anywhere in the world, those children may automatically derive U.S. citizenship. If they derive U.S. citizenship, they won't need to apply for a visa or special provisions to be considered citizens. They're citizens simply because at least one of their parents is a citizen.
This is true even if they're born abroad. You can also sponsor family members in other countries, helping them become permanent residents of the United States. U.S. citizens are able to sponsor their children, adult sons and daughters, spouses, parents, and siblings who are citizens of other countries. 
There is no limit to the number of qualifying family members you can sponsor as long as you have the financial means to sponsor them all. 
4. Immunity to Deportation
It's extremely rare for a naturalized United States citizen to be deported. Naturalized citizens are only involuntarily stripped of their citizenship status if it's found that they knowingly lied or committed fraud to obtain their citizenship. They can also be deported for serious crimes, such as treason against the U.S. government. You cannot be deported if you're charged with a small crime. 
When you become a citizen, all of your restrictions are lifted. You don't need to renew your status, pay fees for biometrics appointments and filing documents, or abide by travel restrictions. Failing to pay a fee, attend an appointment, or travel within the specified guidelines could lead to loss of permanent resident status and, potentially, deportation. 
When you're a citizen, these are no longer issues. You don't have to worry about missing an appointment or failing to file paperwork on time.
5. Social Security 
When you become a naturalized U.S. citizen, you are able to collect social security benefits. Social security benefits are a safety net that retired or disabled Americans use when they can no longer work. 
When an American reaches the official age of retirement or is found to be unable to work, they can receive monthly payments from the Social Security Administration to help them pay for their bills and meet their basic needs.
You'll also have access to social safety nets Americans use when facing temporary hardships. Citizens can apply for supplemental nutrition assistance if a sudden change in their financial status makes it difficult for them to afford to feed their families. 
If you unexpectedly lose your job, you're able to apply for unemployment assistance. You'll receive temporary money from your state's government to help you pay your bills while you're finding new employment. 
6. The Right To Hold Public Office
If you love the United States, you may feel inspired to serve the country as a politician. You'll be able to advocate for the needs of your community and strive to make your state a better place for everyone. 
If you've been a United States citizen for at least nine years, you can run in an election to be your state's senator. The only two government jobs naturalized citizens cannot assume are President of the United States and Vice President of the United States, which are both reserved exclusively for citizens born in America. 
7. The Right To Own Land
Permanent residents are allowed to own land and property in the United States, but they often find it difficult to do so. Banks are sometimes hesitant to loan money to permanent residents, as they can return to their home country without paying off their debt. 
U.S. citizens are here to stay on a permanent basis, so banks determine it to be less of a risk to issue a mortgage loan or a personal loan to a United States citizen. If you'd like to own land or property, you'll find making such a large purchase much easier when you become a United States citizen.
8. The Right To Government Health Services
Emergency medical insurance programs may offer free or reduced medical insurance to those who need coverage but cannot afford it. The United States Department of Health and Human Services offers more than 100 programs to help families who need medical assistance, including free vaccination clinics for adults and children. 
9. Potential for Financial Savings
It's far less expensive to be a citizen than it is to be a permanent resident. Permanent residents have to juggle their bills and daily necessities combined with the fees for paperwork and permits they need to live in the United States. It can be expensive to routinely file paperwork with USCIS, obtain work permits, request travel permits, and work with an immigration lawyer on a regular basis. 
When you become a citizen, you no longer need to worry about these things. You can save all of the money you were spending to keep your status within the United States. You can invest it in the market or place it into a retirement account. You can use it to purchase a home or pursue an education. You'll be able to use that money to build a better future rather than to simply to maintain status in the present.
10. Easier Travel
Green card holders are not able to travel outside of the United States for more than one year at a time. They need valid re-entry permits to visit their family for extended periods of time and must return before the permit expires. They also need to return to the United States and request to extend their permit if they'd like to spend more time overseas. 
If they overstay their re-entry permit, they need to request a returning resident visa. Mistakes can lead to a loss of permanent resident status and, ultimately, deportation.
When you become a citizen, you're allowed to travel the world at your leisure. You can leave the United States and return whenever you'd like. You don't need a re-entry permit or returning resident visa. If you'd like to spend two years in your home country caring for your parents, you don't need anyone's permission if you're a dual citizen of your birth country or if their laws allow for an extended visit.
Citizenship Has Major Benefits
Some people are happy to maintain their permanent resident status for their entire lives. If you want to move forward and become an American citizen, you'll experience more benefits and freedoms than a permanent resident. All you need to do is pass your citizenship exam, recite the Oath of Allegiance, and become an American. 
Cohen, Tucker & Ades has been helping immigrants become American citizens for over 40 years. Our team of detail-oriented immigration attorneys even contains a few immigrants and children of immigrants. 
Let our knowledge help you achieve the American dream. Contact us now if you need the assistance of a lawyer.
Sources:
DENATURALIZATION AND REVOCATION OF NATURALIZATION | National Immigration Project of The National Lawyers Guild
More Info: Proof of Citizenship/Lawful Alien Status | Social Security Administration
ArtII.S1.C5.1 Qualifications for the Presidency | Annotated United States Constitution